Aspen Avionics has forged an agreement with L-3 to offer an integrated system that includes the Aspen primary and multi-function displays and L-3's Lynx NGT-9000 MultiLink Surveillance System.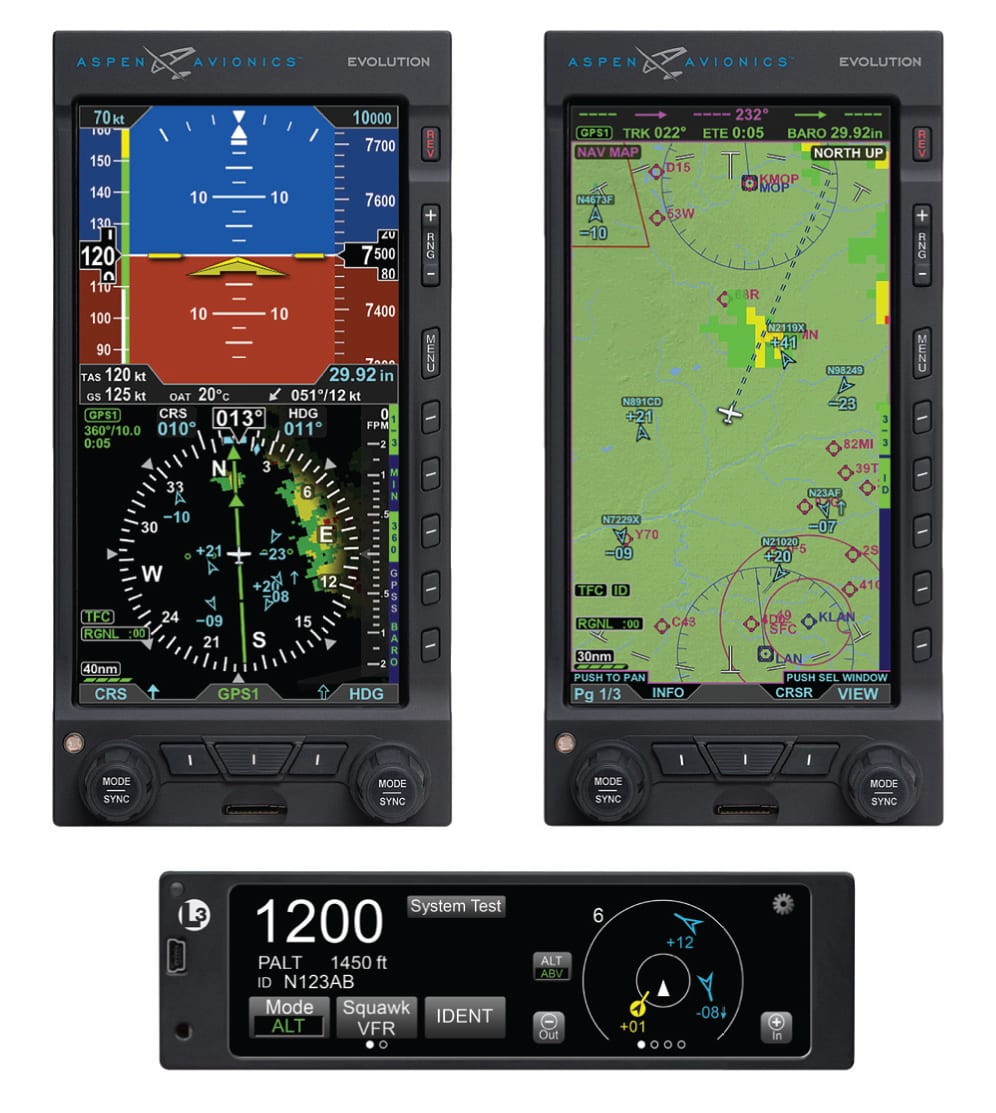 Packages include the EFD1000 Pro Plus (includes synthetic vision and AOA) plus the NGT-9000 for $20,795, a $1,695 savings; or the Aspen Evolution 1500 system, which includes Pro Plus primary flight display (includes synthetic vision and AOA), MFD 500 multi-function display plus the NGT-9000 for $24,655, a $3,875 savings.
The Lynx NGT-9000 is a Mode S extended squitter transponder with integrated touchscreen display and an internal GPS/WAAS that ports ADS-B traffic and weather data to the Aspen Evolution displays through an RS-232 interface.
While the Lynx NGT-9000 displays this data on its own touchscreen display, pilots now have several options to arrange data on the larger Aspen primary flight or multi-function display − allowing them to view more information where and when they need it, company officials note.