The FAA has released the beta version of a new smartphone application called "B4UFLY" for testing by up to 1,000 users of remotely piloted aircraft (RPA), also known as drones and unmanned aerial systems (UAS).
The B4UFLY app, aimed primarily at model aircraft enthusiasts, is designed to give users information about restrictions or requirements in effect at their current or planned flight location.
Agency officials said they expect the beta test will yield valuable data on how well B4UFLY functions, as well as uncovering any software bugs.
FAA Administrator Michael Huerta first announced the initiative in May, asking for volunteers to test the app. The FAA has notified those who previously signed up and will be pushing the app to them directly in the coming days.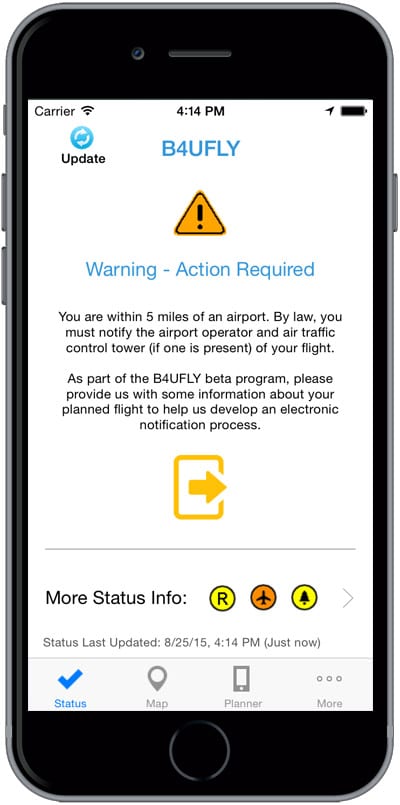 Many unmanned aircraft users today have little or no aviation experience, and some of them are flying where they could endanger manned aircraft. B4UFLY will give these flyers the tools and knowledge they need to operate safely, FAA officials note.
Using the location services feature of a user's smartphone, the app quickly determines restrictions or requirements in effect where they want to fly and gives the user a clear status icon. The status indicator function considers airspace, proximity to airports, temporary flight restrictions, current law and other FAA guidance and procedures.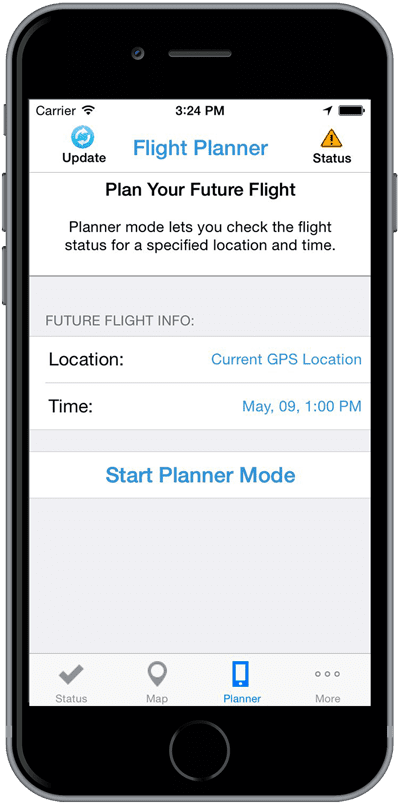 Model aircraft operators who fly within five miles of an airport are required by law to notify the airport and the air traffic control tower – if there is one at the airport – prior to operating. The FAA is working on an electronic notification process to satisfy this requirement that will become part of a future version of B4UFLY.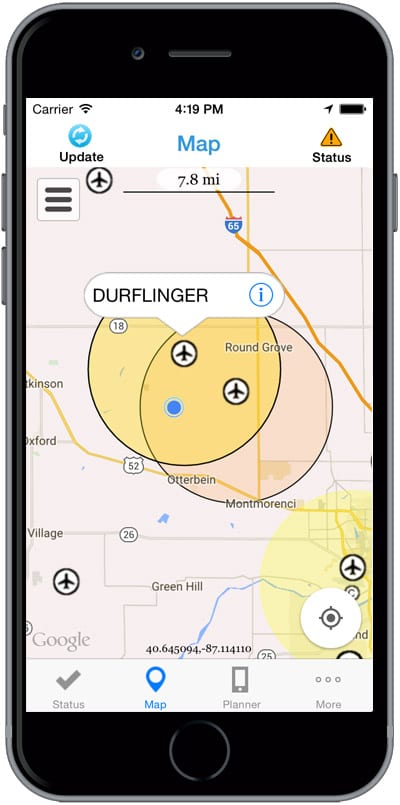 During the beta test, the FAA will collect user feedback and operational data and use it to develop this electronic notification process.
Key features of the B4UFLY app include:
A clear "status" indicator that immediately informs operators about their current or planned location.
Information on the parameters that drive the status indicator.
A "Planner Mode" for future flights in different locations.
Interactive maps with filtering options.
Links to other FAA UAS resources and regulatory information.
B4UFLY complements the Know Before You Fly educational campaign, which provides prospective RPA operators with information and guidance they need to fly safely and responsibly. The FAA is a partner in the effort with the Association for Unmanned Vehicle Systems International (AUVSI), Academy of Model Aeronautics (AMA), and the Small UAV Coalition.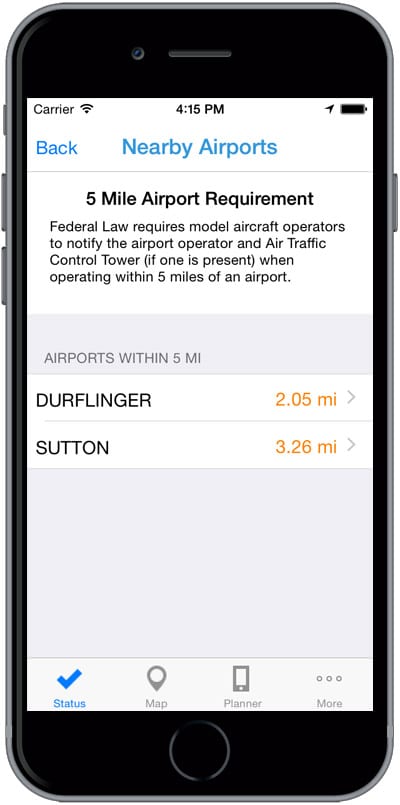 The beta test is expected to run for several months, after which the FAA plans to make B4UFLY available to the general public. The beta test will be for iOS devices only, but the FAA is working to ensure the full version will be compatible with Android devices as well.