The third edition of ASA's Virtual Test Prep Video Ground School Series Images is now available.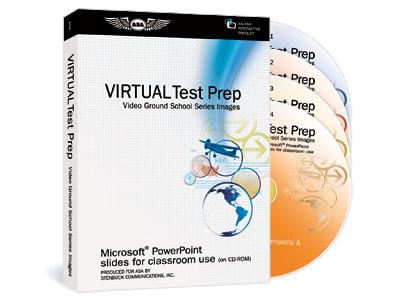 The 4 CD-ROM set includes more than 4,000 PowerPoint slides and animated graphics from ASA's Private, Commercial, Instrument, CFI, and Flight Maneuvers Virtual Test Prep courses.
The slides are categorized and labeled to make them easy to identify, according to ASA officials. The graphics can be viewed as a continuous slideshow presentation, or individual slides can be extracted and compiled into a customized presentation.
All of the aeronautical knowledge requirements are covered, including aerodynamics, systems, flight instruments, regulations, procedures and airport operations, weather and weather services, aircraft performance, and more.