New from Sporty's is a flight gear bag designed just for CFIs.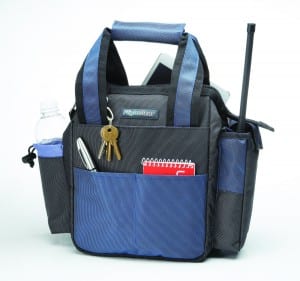 "Big bags are great for longer cross-country flights, but short training hops don't require every chart east of the Mississipi," says Sporty's Vice President John Zimmerman. "This bag is great for instructors and frequent flyers as well."
The CFI Flight Gear Bag has a padded external transceiver pocket with Sporty's patented split flap. Another padded external pocket is designed to hold a water bottle. The CFI Flight Gear Bag also has an internal padded ADS-B receiver pocket, and a quick-access iPad pocket. A headset fits in a wide-mouth center compartment, and a front organizer section has room for small items such as fuel testers, flashlights, pens and more.
The Flight Gear CFI Bag [4907A] is available for $39.95 with an optional embroidery personalization for $9.95.