SEATTLE —Flight simulation developer one-G simulation has unveiled its new instructor operating station, the 1G-IOS.
one-G simulation's Advanced Aviation Training Devices (AATD) are physical full-scale enclosures similar to the cockpits of specific general aviation models, such as the Cessna 172 (pictured), the Beechcraft Bonanza, and the Socata TBM.
The 1G-IOS integrates with these training devices and allows the instructor to create scenario-based training situations, such as mechanical failures, geographic positioning, and different weather patterns.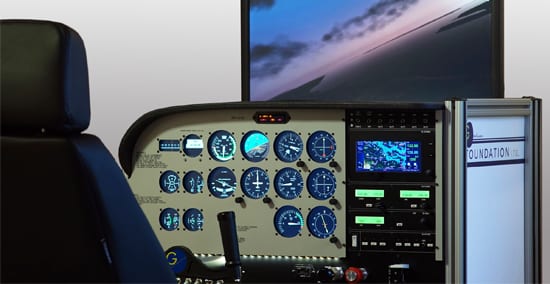 one-G simulation CEO Xylon Saltzman said the IOS provides the instructor with control for all instructional aspects available on the one-G AATD fleet, with a touch-based user interface that works on wireless tablets and traditional desktop consoles.
The interface also allows instructors to rapidly reposition the aircraft and track the student's cockpit instruments, avionics status, and position relative to any navigation fix.