ASA's Standard Pilot Logbook is now available in pink.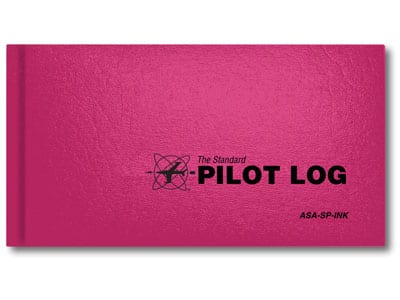 This brightly colored logbook has the same page and column layout as ASA's black logbook — it just looks different on the outside.
Designed to comply with the FAA's record keeping requirements, recording columns include aircraft make and model, identification, points of departure and arrival, aircraft category, type of piloting time, conditions of flight, instrument approaches, landings, and duration of flight.
Price: $10.95.