PEACHTREE CITY, Ga. —More than 12,000 aviation fans and family members filled the tarmac at the Commemorative Air Force Dixie Wing's second annual Atlanta Warbird Weekend, held Sept. 12-13, at Dekalb-Peachtree Airport.
Guests toured a DC-3, the B-17 "Memphis Belle," and viewed 33 World War II warbirds brought in for the occasion. They were able to see a fleet of five P-51 Mustangs, a British Royal Air Force Hurricane, and other famous aircraft from that war.
World War II veterans and other pilots attracted large crowds as they discussed their experiences and their warbirds at a series of "Warbirds in Review" sessions in front of various aircraft. More than 37 veterans attended as honored guests.
Pilot and triple ace Bud Anderson, 93, recounted his experiences to a sold-out crowd for "Dinner with an Ace," at the 57th Fighter Group restaurant.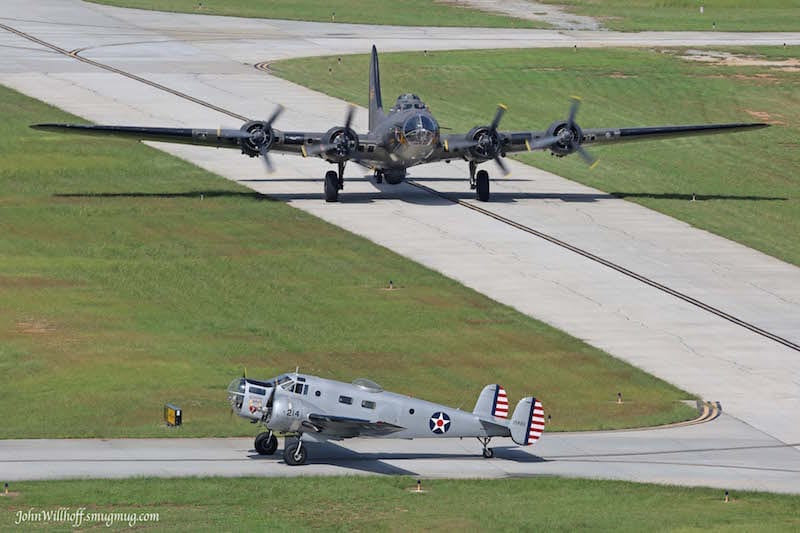 Families enjoyed activities provided by 16 vendors and presenters, including Zoo Atlanta, Atlanta History Center and the Museum of Aviation History in Macon. The Dixie Wing PX sold out of most of its inventory, and Dixie Wing authentic bomber gun turrets drew crowds of interested children and families.
Six USAF T-6B aircraft and pilots changed plans and dropped in for the weekend, and 30 photographers attended an aviation workshop with special access to the vintage aircraft and twilight scenes.
"It was gratifying to see so many people turn out for the remembrance and celebration of the men, women and machines of the Greatest Generation," said Jay Bess, program coordinator. "Some came from as far away as Texas to be part of this weekend. AWW brings together organizations, aircraft and people to keep this history alive and preserve the spirit of America's shared past. We appreciate the many sponsors that helped make this weekend a success, including MetLife, Epps Aviation, Discover Dekalb, City of Brookhaven, PDK Airport, Atlantic Aviation, Yancey Cat and Warbird News. With such strong support, we are already looking forward to an exciting event next year."
The Commemorative Air Force (CAF) is a non-profit organization dedicated to flying and restoring World War II aircraft. Based in Dallas, Texas, the organization has more than 12,500 members and operates a fleet of more than 160 World War II aircraft. The CAF was founded to acquire, restore and preserve in flying condition a complete collection of combat aircraft that were flown by all military services of the United States, and selected aircraft of other nations, for the education and enjoyment of present and future generations of Americans. More than just a collection of airworthy warplanes from the past, the CAF's fleet of historic aircraft, known as the CAF Ghost Squadron, recreates, reminds and reinforces the lessons learned from the defining moments in American military aviation history.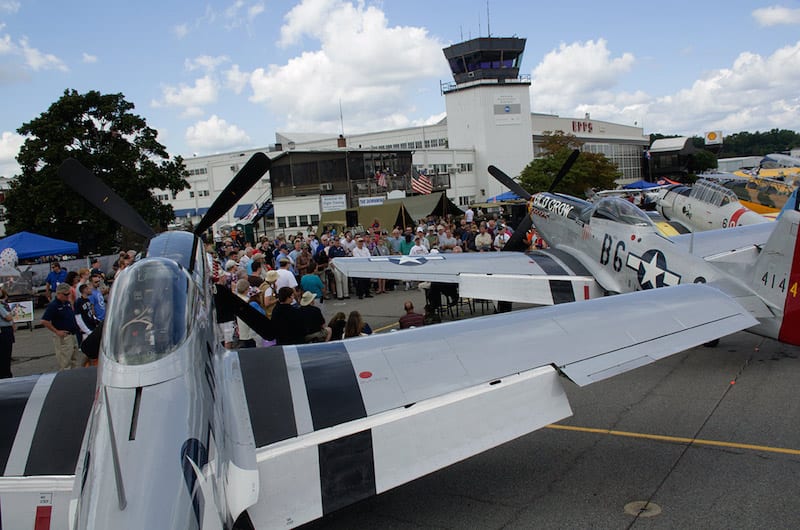 The Dixie Wing, based in Peachtree City, Ga., was approved as the 83rd CAF unit on Feb.28, 1987, and has since displayed its collection of vintage World War II aircraft in numerous air shows throughout the United States. The wing is a non-profit, tax-exempt "flying museum" that relies on contributions of time and funds to carry out its mission.