The PBS documentary film "Beyond the Powder" will be released on DVD and BluRay Oct. 1.
The one-hour film documents the 1929 Women's Air Derby, and the women who continue to fly the cross-country race today as the Air Race Classic.
The film highlights the societal and aviation challenges women faced in 1929, exploring the history of the race, while comparing the race as it is flown today. Filming wrapped in 2014, following that year's Air Race Classic, a contemporary race with over 50 teams of women pilots.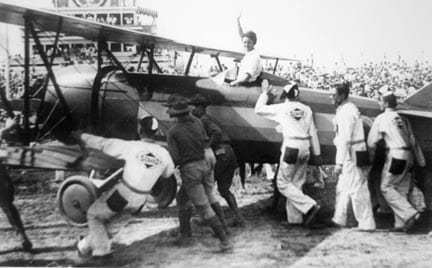 Beyond the Powder was produced by Hemlock Films and Western Reserve PBS, and was directed by Kara Martinelli. Narration was provided by Law and Order: SVU and NBC's Aquarius actress Michaela McManus.