WACO, Texas — NextGen avionics manufacturer FreeFlight Systems has extended its warranty on the company's RANGR product line of certified ADS-B systems to five years.
Now through Dec. 31, 2015, customers who purchase and register a RANGR product will receive FreeFlight's 24-month warranty, as well as three years of Blue Care, the company's extended warranty program, at no additional cost.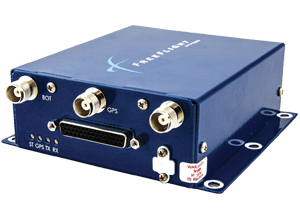 FreeFlight's Blue Care program provides users support through access to exchange options providing a faster turnaround time, minimizing potential aircraft downtime, according to company officials. Outbound shipping costs are also included in the Blue Care program.
The RANGR series consists of TSO certified ADS-B solutions. The most popular RANGR configuration, the FDL-978-XVR, provides customers full ADS-B capability in a single-box solution. The system is fully TSO certified, diversity capable and automatically synchronizes with legacy transponders without the need for additional pilot interaction.
The FDL-978-XVR is part of the company's 400-plus AML STC for general aviation aircraft, and was selected by the FAA to provide upgraded ADS-B avionics in aircraft equipped during the original Capstone Program.