COLUMBIA, South Carolina — The Civil Air Patrol made 81 flights the week of Oct. 5, spending 156 hours in the sky above flood-drenched South Carolina.
The flights are being made in response to deadly rain that Gov. Nikki Haley is calling a "thousand-year" event, which has already claimed 17 lives.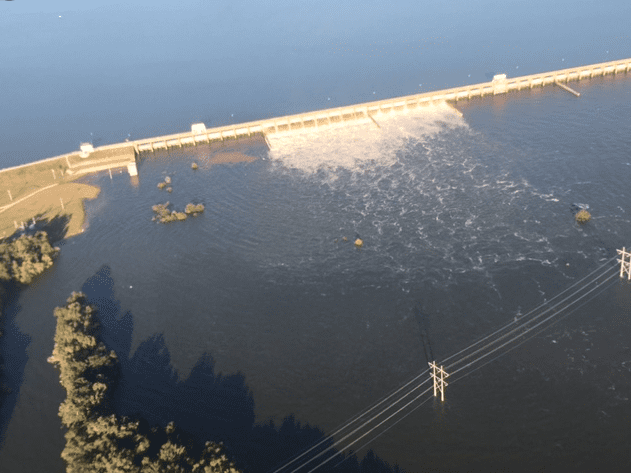 "Civil Air Patrol is on the front lines supporting search and rescue, disaster assessment and relief efforts in South Carolina," said Col. John Knowles, commander of CAP's Middle East Region. "Col. Francis Smith, the wing commander in South Carolina, is leading a team of dedicated airmen from across multiple wings and regions."
Aircrews from the Middle East Region's South Carolina, North Carolina and Maryland wings and the Southeast Region's Georgia Wing have flown sorties this week, and at least 11 more flights are planned for Thursday.
The airmen are tasked with taking aerial photos of the flooding for emergency officials on the ground. The images, taken with CAP's geotagging-capable cameras, provide officials with real-time information that helps them assess damages and assign critical response resources.
"As you can well imagine from seeing all that has been in the news over the last several days, our South Carolina Wing personnel, as well as members from neighboring wings and regions, are assisting in the disaster relief efforts there, and doing great work," said John Desmarais, director of operations at CAP National Headquarters, in an email to CAP commanders and staff Wednesday night.
In the message, commanders were encouraged to ask CAP members in their wings to assist Federal Emergency Management Agency Headquarters GIS staff in reviewing the images through online crowdsourcing tools fielded by crisis mapping volunteers via FEMA's GeoPlatform.
"We know many of you want to help even at a distance," said Desmarais. "If you could encourage your members to go to FEMA.maps.arcgis.com/home, click on Image Ranking, follow the instructions and take the time to review some imagery, we'd really appreciate it. This crowdsourcing helps FEMA make many decisions and helps people in the affected areas."
In November 2012, on the East Coast, Hurricane Sandy prompted a similar response from CAP wings both inside and outside the affected areas. In all, 21 wings from CAP's Middle East, Northeast and Great Lakes regions conducted 696 flights totaling 1,407 hours and uploaded 158,012 geotagged images for the affected states and for FEMA. For the first time, the images were evaluated through crowdsourcing in order to obtain quick and effective assessments as imagery was uploaded.