Aspen Avionics has been awarded a U.S. patent for its Connected Panel wireless cockpit system.
The patent, first applied for in 2011, is the industry's only FAA-certified and patented avionics technology to interface wirelessly with non-certified mobile devices such as the Apple iPad or Android devices before, during and after flight, according to Aspen officials.
"Early on in 2010, we realized we were witnessing an historic and rapid transformation of how non-certified wireless devices, such as the iPad, coupled with flight planning applications were being used in the cockpit. We were the first to recognize that we could transform the way pilots fly by establishing two-way wireless communications with these devices to certified avionics to help the pilot with a number of tasks, including flight planning, weather, and information management," said John Uczekaj, Aspen president and CEO.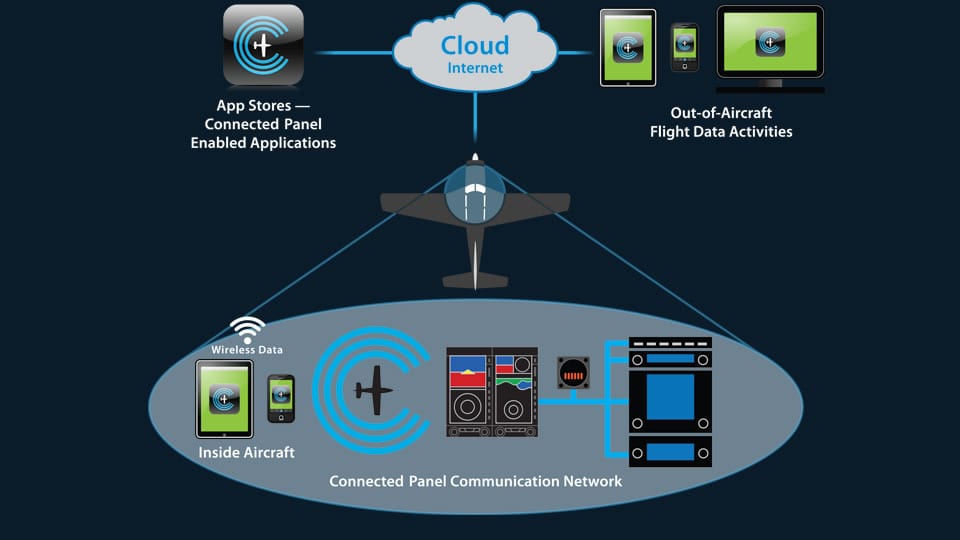 Introduced in 2011, Aspen's Connected Panel technology wirelessly streamlines maintenance logging, data loading and flight planning activities, so pilots only have to enter a flight plan one time, Aspen officials explained.
Shortly after Connected Panel's aftermarket introduction that enabled wireless transmission of flight plans from an iPad to certified avionics and Garmin's GNS400W/500W series of GPS navigators with software version 3.30 or earlier, Aspen successfully won OEM positions on the Pilatus PC-12NG and PC-24 as part of Honeywell's Primus Apex integrated cockpit and Universal Avionics' InSight Integrated Flight Deck.
Aspen was also the first to enlist the partnerships of flight planning application developers to create Connected Panel Partners. Aspen has approximately 20 Connected Partners, such as Jeppesen, Hilton Software, FltPlan.com, Honeywell, and ForeFlight, which offer tools to use, manage, and store flight data in Aspen's Connected system.