SUN 'n FUN will host retired NASA Astronaut Greg Harbaugh Saturday, Oct. 24, as the keynote speaker for Aerospace Discovery Weekend.
The general public is invited to the 7 p.m. event at the Florida Air Museum on the SUN 'n FUN campus at Lakeland-Linder Regional Airport. The event is free.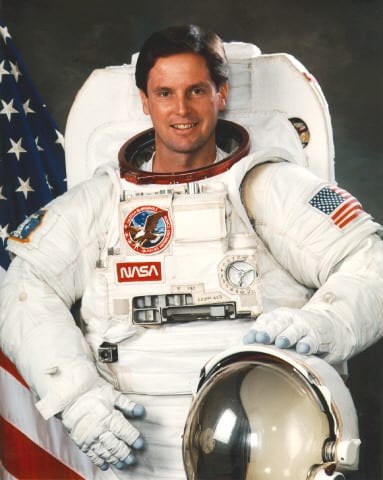 Harbaugh's NASA career started in 1987 he was chosen as one of 15 selected from 2,000 applicants for space missions. After four missions, he accepted the position of Senior Program Manager of the Extravehicular Activity (spacewalk) Project Office where he was responsible for all aspects of NASA's spacewalk industry.
NASA history shows that he logged a total of 818 hours in space, including 18 hours, 29 minutes performing spacewalks. As a licensed commercial pilot with more than 3,000 hours, he continues to be involved in a professional capacity on advisory boards and serves as the president and CEO of Sigma Chi Foundation.
Harbaugh previously served as director of the Florida Air Museum and chief operating officer of SUN 'n FUN from 2001-2006..