MONTREAL, Quebec, Canada — SAM Aircraft President Thierry Zibi has put the assets of the company — including the prototype aircraft — on the market at an asking price of $100,000.
The SAM LS is approved in Canada as an Advanced Ultralight Aircraft and 51% Rule compliant Experimental Amateur Built in the US. It is engineered to be LSA compliant in the U.S., but Zibi noted that he didn't have the time to finish formal LSA designation acceptance.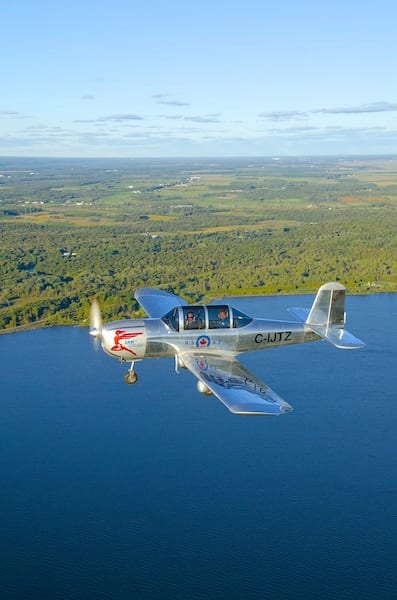 Assets for sale include: Professional molds for all composite parts; complete 3D drawings of the aircraft; spare parts, including aluminum skins, ribs, tubes, 4130 steel; production checklist with parts ready to CNC cut; inspection checklist; kit assembly manual; P.O.H.; maintenance manual; flight test reports; marketing data, including website and photos; production rights; and the flying prototype, which has 385 hours total time.
The SAM has flown a full test regimen, which has shown it to be spin-proof at both full-forward and full-aft CG, according to Zibi.
Its Canadian certification has been awarded and the airplane is fully LSA compliant, needing only another example to be produced in order to certify it LSA, he added.