The entrance to Runway Park at Greenville Downtown Airport (KGMU) in South Carolina — which contains a Boeing 737 fuselage and personalized bricks — has officially opened.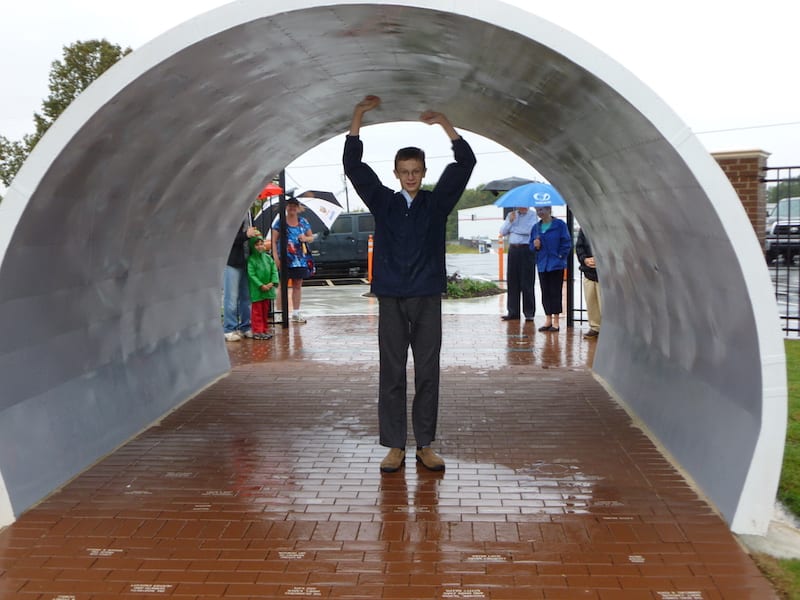 Vincent Weisner was the first person to officially walk through the new entrance. He was about 8 years old when he started raising money for the park. He heard about it because his father, Jody, works for Greenville Jet Center at the airport.
Vincent raised $100 to buy a personalized brick to go in the park and asked if he could be the first person to walk through the fuselage when the new entrance opened.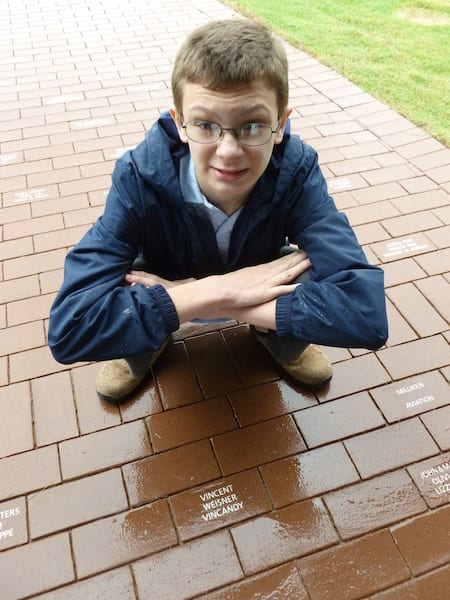 Work continues on the park. Airport officials say they still need to add educational signage and raise money to add restrooms and pave the park's parking lot.
In 2009, Lara Kaufmann moved to Greenville and brought with her an idea for a park. Joe Frasher and the Greenville Airport Commission, who operate the Greenville Downtown Airport, liked her vision and agreed to donate the use of a piece of land.
Frasher pulled in local Greenville Landscape Architect Parks McLeod, who had an idea for the entrance that just seemed unreal: "Just get someone to donate a fuselage large enough for people to walk through."
Amazingly enough, it happened. Then Greenville Tech Aircraft Maintenance Technician School students and professors spent hours, over many months, making it smooth inside and out. Chris Kimpell of Greenville Jet Center painted the fuselage. Russell Smoak came up with a cool graphic design concept and TPM created and installed a wrap to decorate the fuselage.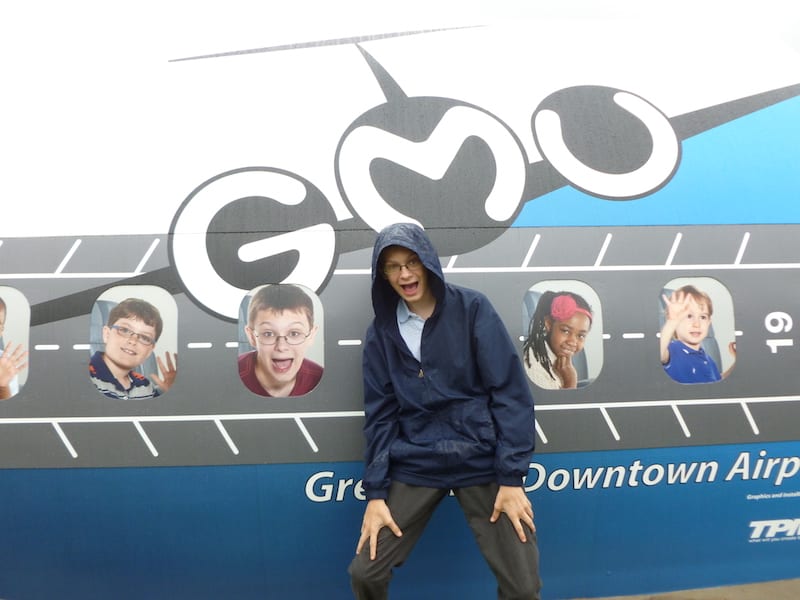 Most of the photos in the windows are of children, grandchildren and the pets of people who have helped with the park project.
GMU is the busiest general aviation airport and third busiest airport overall in South Carolina and is a self-sufficient entity with financial strength that doesn't rely on local taxpayers for funding. GMU is home to Greenville Jet Center, the largest FBO in S.C., as well as more than 25 other aviation-related businesses creating 453 jobs that annually contribute more than $35.2 million to the local economy.