Sonex Aircraft has hired pilot and engineer Jessica Bower as the newest member of the Hornets Nest Research and Development team at Sonex.
Bower is a former employee of the Lockheed Martin ADP "Skunk Works" mentored by early Sonex lead engineer Pete Buck. She is building Sonex #1563, while her father John Forster is building Sonex# 1567 and owns Sonex #480.
Bower is an MIT graduate with a Bachelor of Science degree in Aeronautics and Astronautics. She earned her Private Pilots License at Oshkosh's Wittman Regional Airport, has attended EAA AirVenture Oshkosh 21 out of her 27 years, and has been an Experimental Aircraft Association member since the age of 16.
In the Advanced Development Programs department of Lockheed Martin, she was primarily responsible for conceptual design of the next generation of military aircraft, including configuration layout and performance analysis.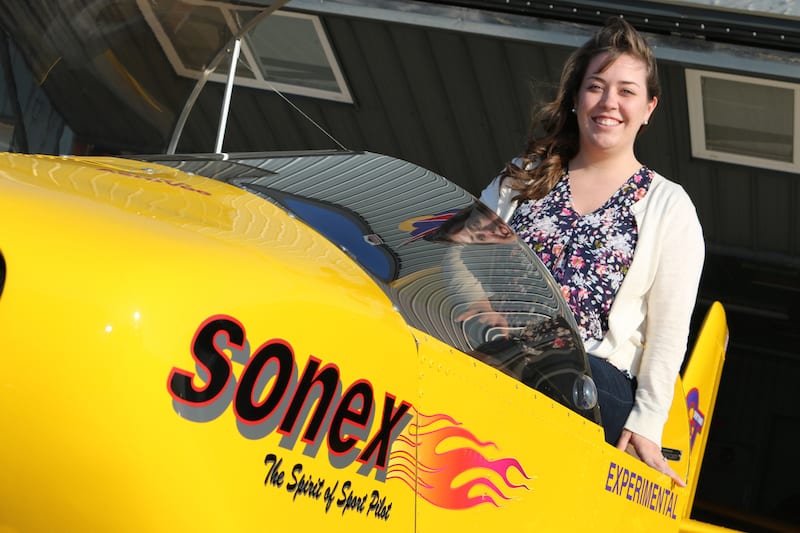 "The Skunk Works made me want to be an aerospace engineer, but experimental airplanes are my first aviation love," she said.