Redbird Flight Simulations and Tempus Applied Solutions have entered into an agreement in which Tempus will operate Redbird's Proflight Academy and FAA-certified flight school in San Marcos, Texas.
Tempus has acquired the FAA Part 141 Certificate that allows for commercial flight training and operations. Under the agreement, Tempus Training Solutions will operate the flight school at Redbird Skyport.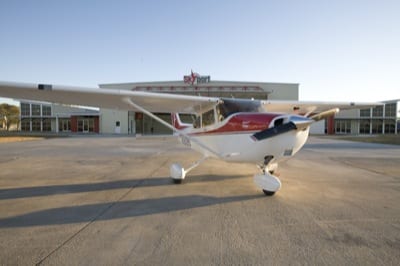 "This strategic partnership will allow the flight school to accelerate training operations and its geographical footprint, while improving our focus and the effectiveness of our R&D efforts at the Skyport," said Redbird CEO Todd Willinger. "Scott Terry and his team at Tempus have an exceptional track record of success across a variety of aviation businesses. Their commitment to developing new designs and processes is a natural fit with Redbird and the way we have operated the Skyport laboratory. We expect that this new partnership will mark the beginning of a whole new round of remarkable inventions."
The Tempus-led flight school will continue to use and test Redbird's simulators and skills trainers, its proficiency based curriculum and Redbird's diesel Redhawk aircraft while offering private pilot training through commercial pilot courses under FAA Part 61 and part 141 regulations.