FORT MYERS, Fla. — The Commemorative Air Force Dixie Wing will fly its rare SBD-5 Dauntless dive bomber at Aviation Day Nov. 7, at Page Field.
The meticulously restored World War II aircraft will offer rides for sale throughout the event, which is hosted by the Lee County Transportation Authority.
The Dauntless Dive bomber is the only U.S. combat aircraft to fight from the beginning of World War II until the end. This aircraft type sunk four Japanese carriers at the Battle of Midway, which helped turn the tide of the Pacific war after the disaster at Pearl Harbor. The SBD, considered the most destructive air weapon of the U.S. Navy, sank more than 300,000 tons of enemy ships in World War II.
This SBD Dauntless is one of only two left flying in the world today. Click here to book a ride in advance.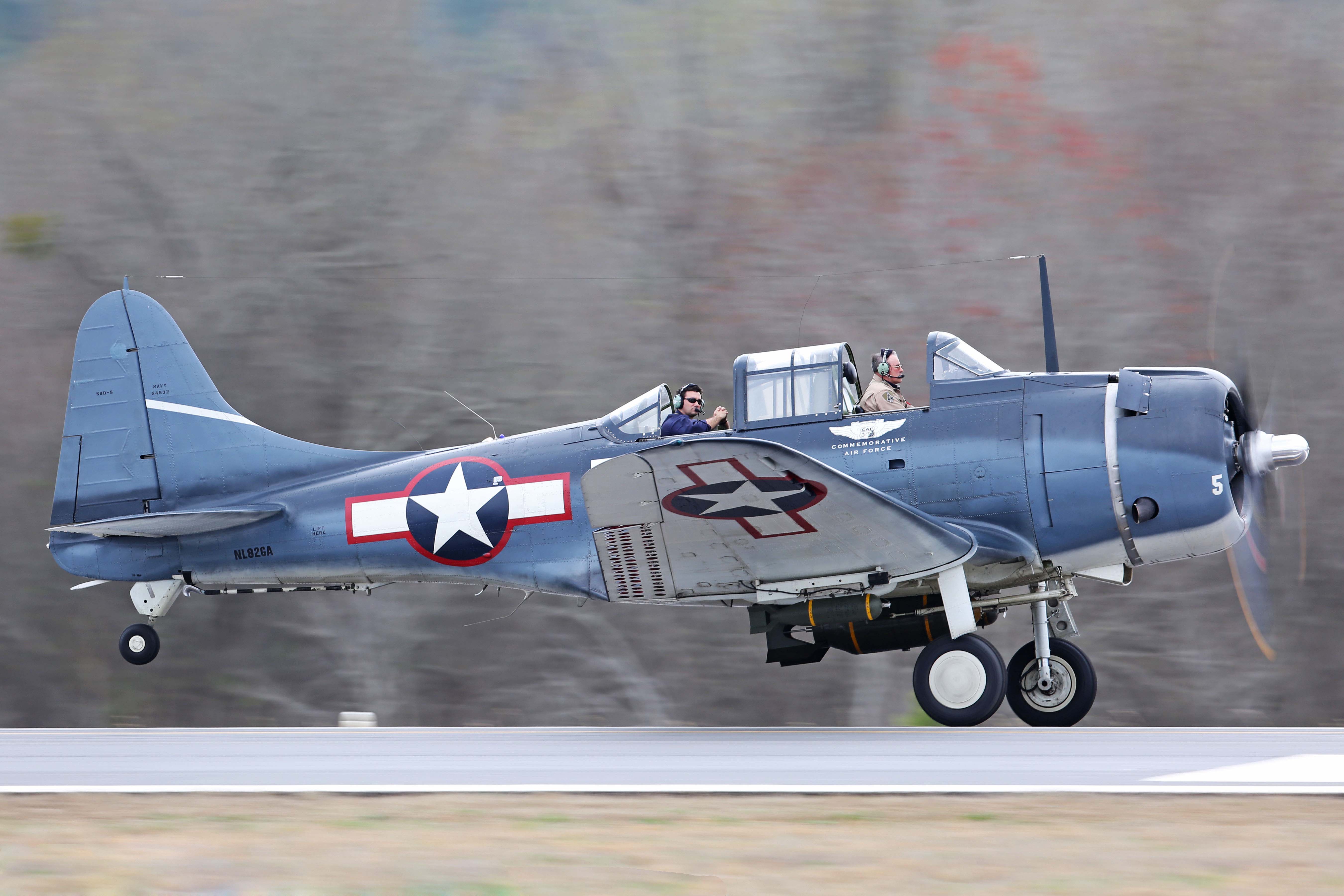 The SBD Dive Bomber is one of five featured aircraft at this year's event, in addition to a North American B-25J Mitchell, a Grumman TBM-3E Avenger, a Douglas C-47 Skytrain and a Douglas DC-3.
Aviation Day is an annual community event hosted by the Lee County Port Authority with the purpose of increasing awareness of its airports – Southwest Florida International Airport (RSW) and Page Field (FMY).