The Commemorative Air Force's (CAF) Boeing B-29 Superfortress bomber, FIFI, is headed to Florida this spring for a seven city, six week tour.
The only flying B-29 Superfortress in the world, FIFI will be accompanied by a variety of other World War II aircraft, including the C-45 Expeditor, Bucket of Bolts; a T-6 Texan; and a PT-13 Stearman.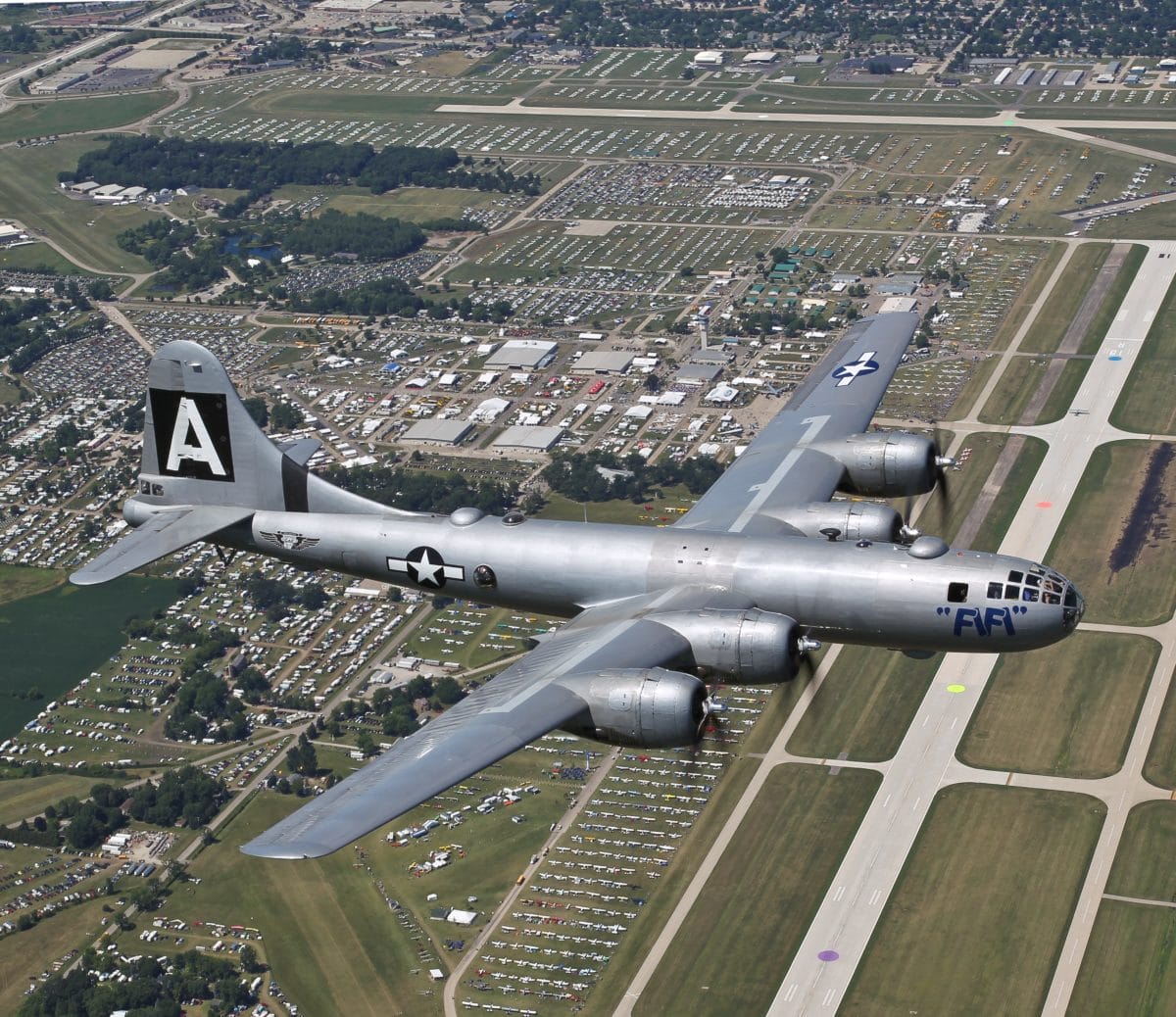 The tour also hopes to include the CAF's B-17 Texas Raiders and SB2C Helldiver at some stops, as well as Cavanaugh Flight Museum's Corsair, according to CAF officials.
Advance reservations can be made at AirPowerTour.org.
The tour schedule includes:
Clearwater, Feb. 24-28;
Sarasota, March 2-6;
Leesburg, March 7-9;
Titusville, March 11-13 (TICO Airshow);
Naples, March 16-20;
Lakeland, March 23-27;
Daytona Beach, March 30-April 3.