EAA AVIATION CENTER, OSHKOSH, Wisconsin — The Experimental Aircraft Association (EAA) has named EAA Chairman Jack Pelton Chief Executive Officer.
The CEO position is a paid position, although Pelton will continue as EAA's volunteer Chairman of the Board while he is CEO. He will maintain residences in Oshkosh and his hometown of Wichita, Kansas.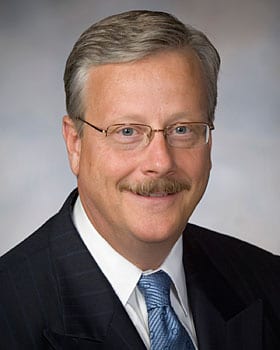 "Jack has done a marvelous job as chairman and association leader on a volunteer basis after stepping into a challenging position three years ago," said Dan Schwinn, chairman of the EAA Board's Human Resources and Governance Committee. "As his inaugural three-year term as chairman was ending and we were searching for a CEO for the organization, we realized that the qualities we were seeking in a CEO were exactly the qualities and background that Jack possesses. He has a passion for EAA and a long background in recreational aviation, plus successful experience in business and government relations. We approached Jack with the idea and were very pleased when he and his wife, Rose, accepted our offer."
"I was flattered when the board approached me with this offer, not out of a professional desire but as a person who believes deeply in EAA's mission, organization, and members," Pelton said. "Aviation and EAA have been irreplaceable parts of my life. Our organization – its mission, members, and volunteers – creates a community unmatched anywhere in aviation. I'm eager to see all of us work together to see EAA grow and thrive."
Pelton was formerly chairman, president, and CEO of Cessna Aircraft. He also worked with Douglas Aircraft and Dornier Aircraft.
Pelton's EAA history also has deep roots, as he was introduced to the organization when attending EAA Chapter 1 meetings in Riverside, California, as a teenager with his father. He continues his passion for recreational aviation today, restoring, maintaining, and flying several vintage aircraft.