The documentary series The Restorers will be released on DVD and BluRay this Veterans Day, Nov. 11.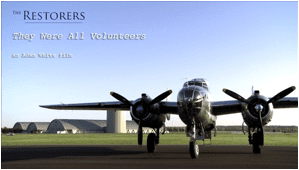 The Restorers is a new series about warbird and vintage aircraft restorers and the planes they resurrect.
The first season contains five one-hour episodes, all contained in a box set on DVD or BluRay. Many bonus extras are also included.
The Restorers is directed and produced by Kara Martinelli and Adam White. Narration performed by James Kisiski.
The Restorers will be available through several online outlets, including www.FlightCinema.com
To view a preview of the program, click here