Sennheiser will withdraw from the pilots' headset business beginning March 2016. The company will fulfill all obligations for servicing and spare parts as a result of sales guarantees. Headsets for the air traffic control (ATC) sector are not affected by this decision, according to company officials.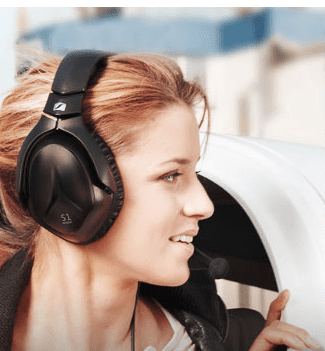 "Our decision to leave the pilots' headset sector was not taken lightly, especially as we have played a key role in the development of audio transmission in the cockpit, for example by introducing the world's first headset with active noise compensation to receive FAA-TSO certification," explained COO Peter Claussen. "We will redirect our aviation-specific resources to focus on our key business of headphone and microphone technology."
"Deliveries of general aviation headsets will continue through the end of the first quarter of 2016.
Business and commercial headset deliveries will continue through the middle of 2016, said David Dunlap, Sennheiser Aviation Director.
Sennheiser still has multiple years left on specific airline and commercial aviation headset contracts. "Sennheiser Aviation will honor the guarantees/warranties of existing and newly sold headsets."
As dealers wind down their sales, unsold inventory will be available on the Sennheiser e-commerce website, company officials noted.