Where2 Interactive, makers of the popular SocialFlight aviation event app, have launched Where2Ride, a free mobile app that provides motorcyclists with an interactive map of bike events and great rides.
The app empowers motorcycle-riding pilots to find local events and riding adventures, chat, upload event photos and network with other Where2Ride users. Where2Ride also includes a Weekly Event Planner email, notifying users of local motorcycle events for the upcoming week.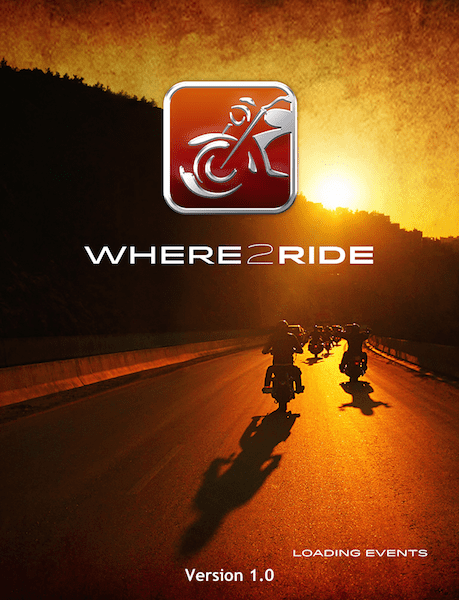 Where2Ride's database includes more than 6,000 activities important to riders, such as bike nights, races, charity rides, shows, dealer events, workshops and more.
Users can search for events, add events, chat, upload photos, get email notifications, send event notices to their friends and even add events automatically to their Google or Outlook calendar. Where2Ride also includes hundreds of Great Rides, including routes, turn-by-turn GPS guidance, photos and ratings from other riders.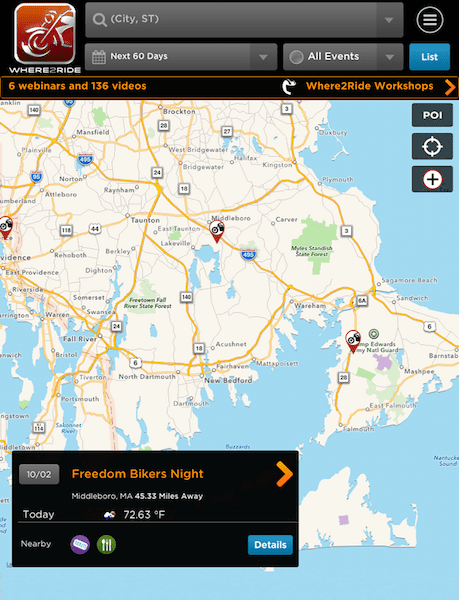 "Approximately one in five pilots are also motorcycle enthusiasts. This presents a unique opportunity to serve both communities while also exposing them to one another, fostering growth and bringing new people into each market," said Jeff Simon, a pilot and president of Where2 Interactive. "Similar to SocialFlight, Where2Ride maps out all of the motorcycle events and great rides, motivating people to get out there and enjoy them. Our goal as a company is to promote both airplanes and motorcycles by answering the age old question: What adventure awaits me today?"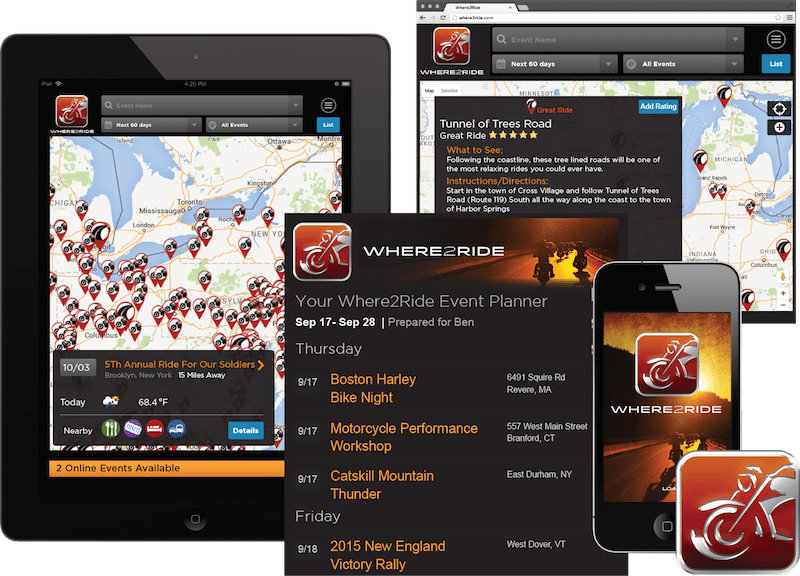 Events can be viewed on the Where2Ride interactive map or by using the list view. Events can be searched by date range, event type, organization and distance from the user's home.
Where2Ride also includes a real-time event chat forum for attendees to communicate with one another, as well as the ability to take and upload pictures from smart phones or tablets.