FORT WORTH, Texas  – American Aero FTW, an FBO at Meacham International Airport in Fort Worth, Texas, presented a $20,000 check to the Navy SEAL Foundation at the National Business Aviation Association Convention last week in Las Vegas, doubling the contribution made at the convention last year.
The Navy SEAL Foundation provides critical support to the Naval Special Warfare Community and its families during times of illness, injury and loss.
The donation is part of American Aero FTW's ongoing support for the Navy SEAL Foundation and other charitable organizations. The FBO's "Red, White and Blue" program enables customers to contribute 10 cents from every gallon of fuel purchased to the Navy SEAL Foundation, and American Aero FTW matches those donations dollar for dollar.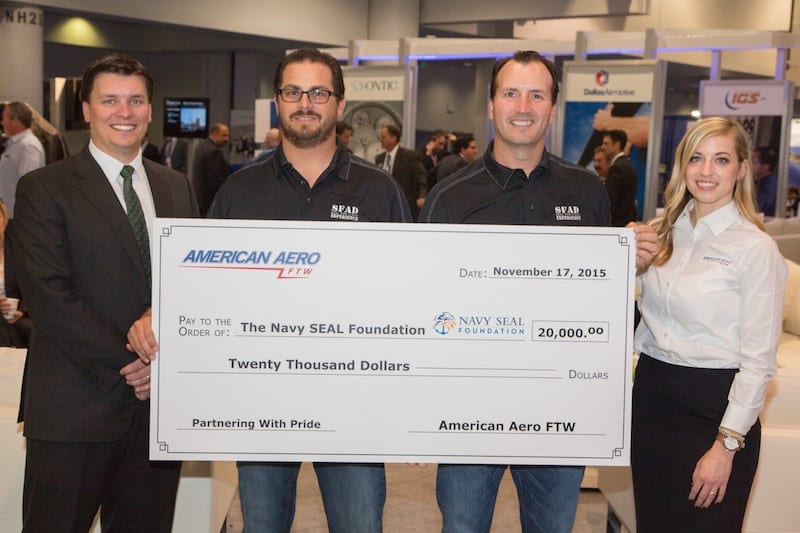 "A number of our employees are current or former members of the military, and we have the highest regard for this nation's service men and women," said Riggs Brown, American Aero FTW general manager. "This donation is part of our ongoing commitment to honor those heroes and support the important work of the Navy SEAL Foundation."