HAMMONDSPORT, N.Y. — The Glenn H. Curtiss Museum reports it has achieved a milestone in its restoration of a historic World War II-era Curtiss P-40 aircraft, with the help of volunteers in its Restoration Shop.
Two P-40s went down over the Florida Everglades in 1943, following a mid-air collision on a training flight. The planes remained in a swamp for 40 years, until the museum acquired the wreckage a few years ago.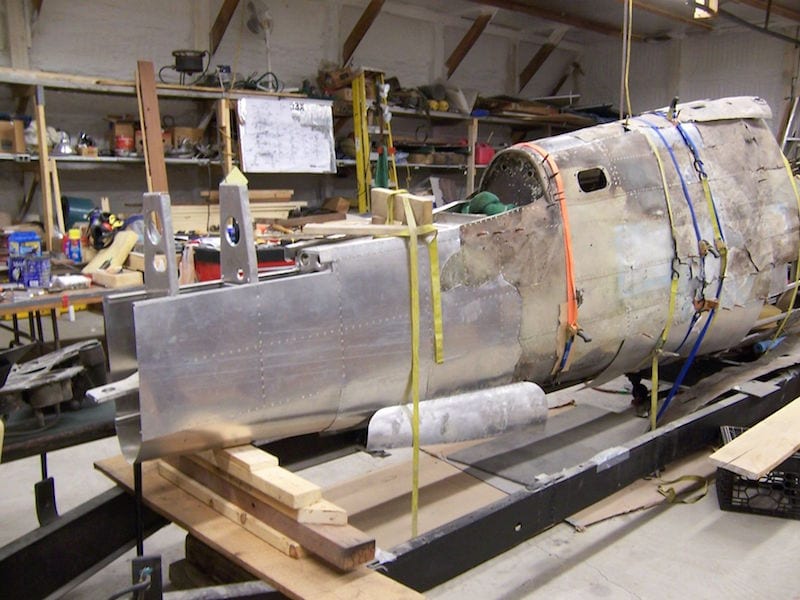 The fuselages from the two planes is being used to restore a single P-40 that will be put on display in the museum, which celebrates the life and contributions of Glenn Curtiss, one of the fathers of American aviation.
This month, after countless hours of manual labor, volunteers removed the P-40's right wing from its assembly fixture. Now, three of the seven wing spars are being restored for the left wing along with more ribs, operational landing gear, and flap actuating parts.
The Curtiss P-40, a total sheet metal aircraft, has a deeper connection to Hammondsport as the tail surfaces and belly tanks were made by locally-based Mercury Aircraft. The restoration is anticipated to take several years to complete.
Visitors to the museum are welcome to watch the progress and talk with volunteers who are working on the P-40 project.