Garmin has introduced Terminal Safety Solutions, a set of technologies that provide a better state of situational awareness to pilots throughout the airport terminal environment, including SurfaceWatch, TerminalTraffic and SafeTaxi.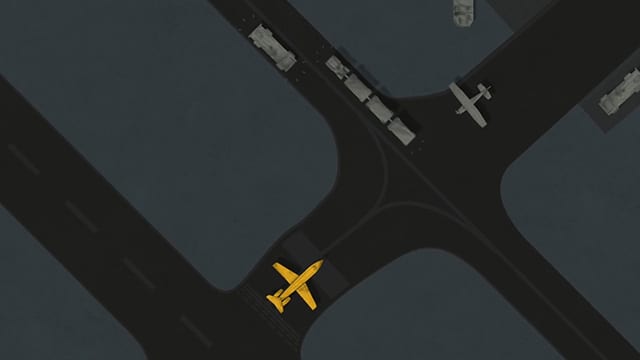 SurfaceWatch
SurfaceWatch provides visual and aural tools to help prevent pilots from taking off and landing on a taxiway, on a runway that is too short, or on the wrong runway.
For example, in the event the aircraft is aligned to takeoff on a runway that is too short, pilots receives a brief "runway too short" aural annunciation and visual message on the PFD, based on the Takeoff and Landing Distance (TOLD) performance data entered during preflight.
While the aircraft is on takeoff roll, runway distance remaining information is also displayed on the PFD.
Pilots can manually enter minimum runway length information and also receive alerts in the event the aircraft is on the wrong runway. Additionally, audible runway distance remaining annunciations are optionally available, which provides callouts beginning at 5,000 feet through 500 feet.
SurfaceWatch is offered through Garmin's Original Equipment Manufacturer (OEM) network and is available as an option with select G2000, G3000 and G5000 Integrated Flight Decks.
TerminalTraffic provides pilots with a picture of ADS-B-equipped aircraft and ground vehicles in the airport environment. ADS-B-equipped ground vehicles and taxiing aircraft are distinguished from aircraft in-flight, which are displayed using distinct colors and symbols.
Audible traffic alerts enhance situational awareness to ensure traffic conflicts are not overlooked throughout critical operations such as takeoff and landing, Garmin officials noted. All of this information is presented to the pilot on a SafeTaxi diagram with reference to runways, taxiways, hangar locations and more.
Pilots can receive the benefits of TerminalTraffic by pairing the GDL 88/GDL 84 ADS-B datalink or GDL 39/GDL 39R/GDL 39 3D portable ADS-B receiver with compatible Garmin displays.
Pilots can navigate airports using geo-referenced Garmin SafeTaxi airport diagrams, which display runways, taxiways, FBOs, and hangars, relative to the aircraft's location on the field. Hot Spots identifying confusing or complex taxiway and/or runway intersections, as well as hold short lines are overlaid on SafeTaxi diagrams to provide pilots with added situational awareness.
SafeTaxi is integrated with existing basemap data so airport information automatically appears at the appropriate map range setting and increases in detail when the map is scaled accordingly.
SafeTaxi airport diagrams are available for more than 2,000 airports in the U.S., Canada and Europe and the database continues to grow, Garmin officials noted. Geo-referenced SafeTaxi diagrams can optionally be displayed on a wide variety of Garmin Integrated Flight Decks, certified avionics and portables.