Women in Aviation International (WAI) has selected the newest inductees into its International Pioneer Hall of Fame. These women will be honored at the 27th annual International Women in Aviation Conference, which will be held March 10-12, 2016, at the Gaylord Opryland Resort & Convention Center in Nashville, Tennessee.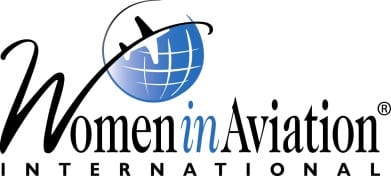 "The women who are being inducted this year don't have names that most people will recognize, but each of them have led lives of great accomplishment while paving the way for other women to follow," says WAI President Dr. Peggy Chabrian. "There are no better role models for our members than this year's group of inductees."
The 2016 Pioneer Hall of Fame inductees are:
Air Force Undergraduate Pilot Training Program Class 77-08: The first 10 female officers to graduate from the Air Force Undergraduate Pilot Training Program received their Silver Wings Sept. 2, 1977, at Williams Air Force Base in Arizona. Graduates include Capt. Connie Engel, Capt. Kathy La Sauce, Capt. Mary Donahue, Capt. Susan Rogers, Capt. Christine Schott, 1st Lt. Sandra Scott, 1st Lt. Victoria Crawford, 2nd Lt. Mary Livingston, 2nd Lt. Carol Scherer, and 2nd Lt. Kathleen Rambo, who completed their training with 36 male colleagues.
Brenda E. Robinson: In 1977, she was one of 10 women selected by the U.S. Navy to enter boot camp followed by naval flight training. In September 1979, she was the 59th woman to enter naval flight training, and on June 6, 1980, she became the 42nd woman to earn her wings of gold and the U.S. Navy's first African-American female pilot. She became the Navy's first African-American female flight instructor at NAS Pensacola and the Navy's first Gulfstream III VIP transport pilot. In addition, she flew the DC-9 during Desert Shield and Desert Storm, transporting troops through the area of responsibility, including the United Arab Emirates, Kuwait, Saudi Arabia, Turkey, Egypt, and locations in Europe. After a 17-year career at American Airlines, she retired to found Successful Attitude Realty and launched the Aviation Camp for the Carolinas for young people.
Gen. Janet C. Wolfenbarger: She served as Commander, Air Force Material Command at Wright-Patterson Air Force Base in Ohio. The command employed some 80,000 people and managed $60 billion annually, executing the critical mission of warfighter support through leading-edge science and technology, cradle-to-grave life cycle weapon systems management, world-class developmental test and evaluation, and world-class depot maintenance and supply chain management.
She has held several positions in the F-22 System Program Office at Wright-Patterson, served as the F-22 Lead Program element Monitor at the Pentagon, and was the B-2 System Program Director for the Aeronautical Systems Center at Wright-Patterson. Gen. Wolfenbarger commanded ASC's C-17 Systems Group, Mobility Systems Wing. She was the Service's Director of the Air Force Acquisition Center of Excellence at the Pentagon, then served as Director of the Headquarters AFMC Intelligence and Requirements Directorate at Wright-Patterson. She served as AFMC vice commander from December 2009 to September 2011.
The Women in Aviation International Pioneer Hall of Fame was established in 1992 to honor women who have made significant contributions as record setters, pioneers, or innovators.