HONOLULU — More than a dozen Pearl Harbor and World War II survivors joined 750 guests, and Triple Ace Fighter Pilot and Congressional Gold Medal recipient Col. Clarence "Bud" Anderson at this year's ninth annual Pacific Aviation Museum Pearl Harbor Anniversary Gala, Dec. 5.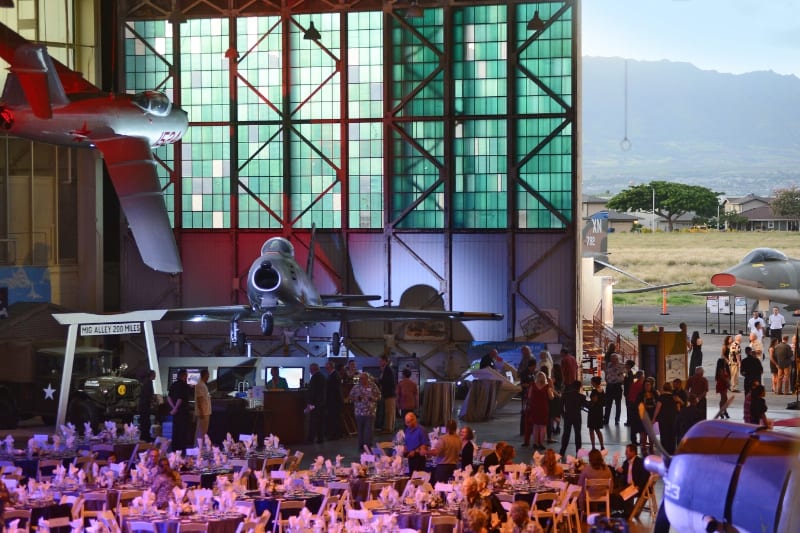 Themed, "For Love of Country — Pass It On," the evening "remembered the past, honored the present and, hopefully, inspired the future for our guests while raising funds for the museum's education and restoration programs," said Executive Director Kenneth DeHoff.
Music, dining, lots of lighted airplanes, and special decor created an atmosphere that took one back in time, turning the museum's 86,000-square-foot World War II Hangar 79 — its windows still riddled with bullet holes from the attack on Dec. 7, 1941 — into a 1940s ballroom.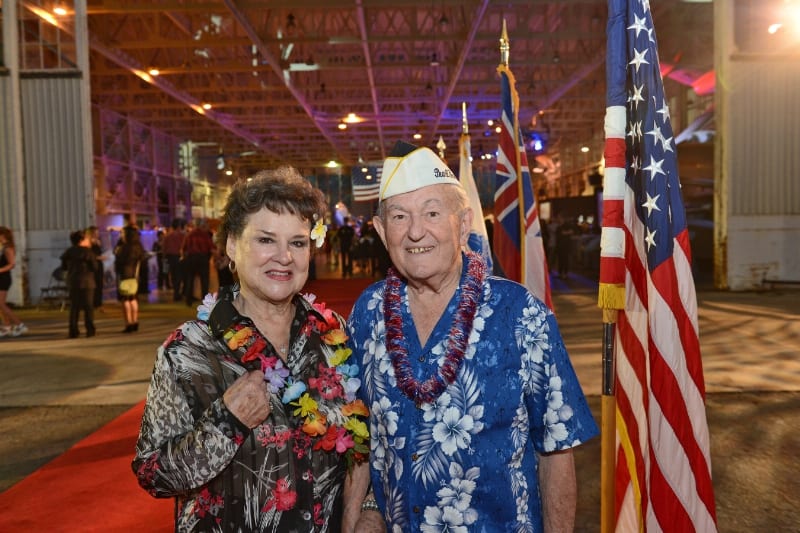 The entertainment included American Flag Art Explosion by Speed Painter and Artist Michael Ostaski, and unveiling of a commemorative Nose Art emblem for Pacific Aviation Museum Pearl Harbor's B-17 Swamp Ghost by Greg Coleman, VP of Worldwide Marketing & Franchise Management at Walt Disney Animation Studio, and a special performance by American Idol finalist and Hawaii favorite singer Jordon Segundo.