Light-Sport Aircraft manufacturer Flight Design reports that an FAA audit was closed successfully in late 2015. The three-day audit was conducted at the Flight Design headquarters facility in Kamenz, Germany, by a team of three auditors from different sections of the FAA.
"Given our goal to ensure the highest quality aircraft meeting customer safety requirements and government airworthiness evaluations, Flight Design is very pleased to complete a thorough audit by visiting American FAA officials," said Matthias Betsch, CEO of Flight Design in Germany.
Flight Design's FAA audit focused on all aspects of compliance with FAA accepted Light-Sport Aircraft ASTM international consensus standards, quality assurance, and manufacturing processes. Upon completion of the audit, the FAA found no safety related issues, according to company officials.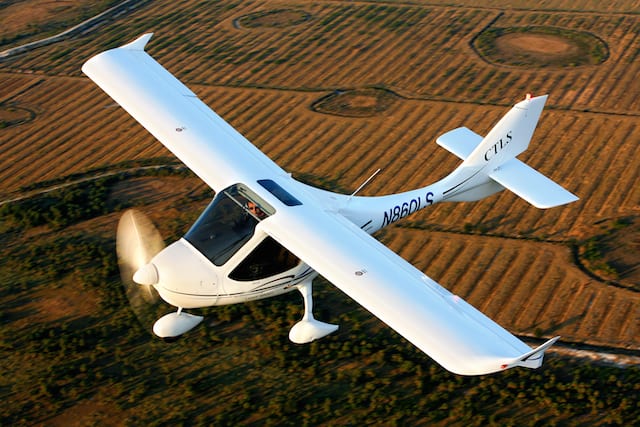 "The audit was conducted by the FAA in a very proactive and constructive way," Said Oliver Reinhardt, head of airworthiness for Flight Design, "The auditors perfectly understand the different nature of LSA within the full picture of aviation products. We consider the information exchanged and discussion during audits as beneficial to our goals."
Flight Design USA President Tom Peghiny added, "We were fortunate to be invited to participate in the FAA audit in Germany. As the representatives for Flight Design in America it was a privilege to see in person what the FAA expects from the Quality Assurance System."
Peghiny has from the start been deeply involved with all aspects of Flight Design production and oversaw the company's 2015 flight test program for its coming four-seat C4 design.
"In total, Flight Design has demonstrated compliance to major national airworthiness programs for Light-Sport Aircraft including the German LTF-UL and British BCAR Section S standard set, has obtained the EASA Restricted Type Certificate, and Chinese CAAC Type Design Approval (TDA)," observed Reinhardt. "Successfully passing the FAA audit is another vital stepping stone in this extensive list of validations."
The 28-year-old manufacturer remains the worldwide LSA market leader thanks to its CT series of aircraft. Nearly 2,000 of these aircraft are flying in 39 countries. One of the first aircraft certified under ASTM International standards in 2005, the CT ("composite technology") boasts the largest fleet of LSA in America after more than 10 years. Flight Design sold the first LSA to India and was the first LSA to earn Chinese Type Design Approval. Three times a CT has been flown around the world. In 2011, the German company unveiled and has test flown its C4 four seat general aviation aircraft based on the CT technology.