The National Association of Flight Instructors (NAFI) is seeking letters of interest from NAFI members who are willing to volunteer their service as members of the NAFI board of directors.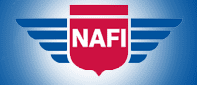 NAFI officials said they are especially interested in hearing from members with special skill sets or interests, such as accounting, business management, marketing/advertising/sponsorship experience, web development, social media skills, university teaching or administrative experience, teen engagement and the like.
Email your letter of interest care of editor@NAFINet.org (put "Interest" in the subject line), or mail your note to NAFI Editorial Offices, 11620 Navarro Way, #2405, Fort Myers, Fla., 33908.
Letters will be accepted until Feb. 29, 2016, and are the first phase in the nominating process leading to an election for board of directors, association officials said.