BIG LAKE, ALASKA – Airforms has received an FAA PMA for replacement engine baffles for Cessna 172RGs.
The newly approved Cutlass RG baffles expand Airforms' engine baffle product line to more than 60 aircraft models.
The baffles are eligible for installation on serial numbers 172RG0001 through 172RG0817, and also from 172RG0891 through 172RG1191.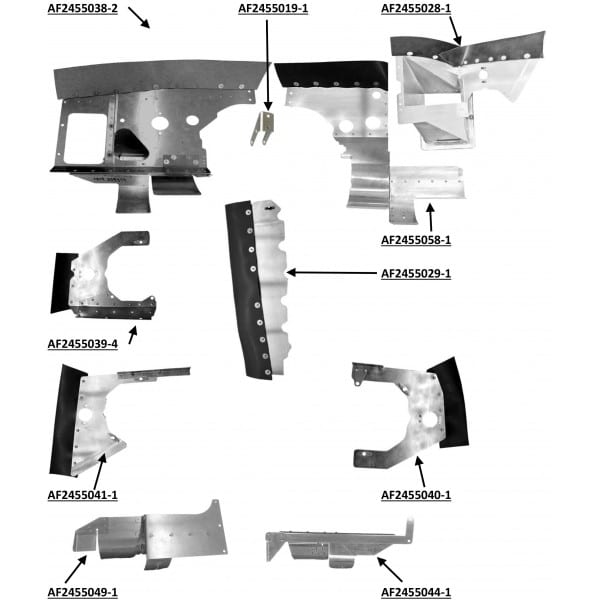 "The Cutlass RG is still in use at many flight schools and in the aviation programs at many colleges and universities, as it provides a low cost vehicle for complex aircraft training. We continue to respond to the needs of the training market, as we work to provide high quality FAA PMA components that will stand up to the rigorous operating conditions of the flight training environment." said Steve Hunter, Airforms' sales and marketing executive. "All of these new PMA'd baffles are designed for longer life, increased serviceability and improved cooling performance – and we are pleased to offer them at a price point that is a mere fraction of the cost of OEM replacement parts."
Airforms baffles are available with either a bare metal or durable powder coat finish, incorporate design reinforcements with longer lasting materials, and feature reinforced Hi-Temp silicone seals fastened to the metal baffles with rivets, he noted.
All baffles are FAA approved replacements for the original Cessna parts, and are individually interchangeable.