Just released is the second edition of Greg Brown's "The Savvy Flight Instructor: Secrets of the Successful CFI."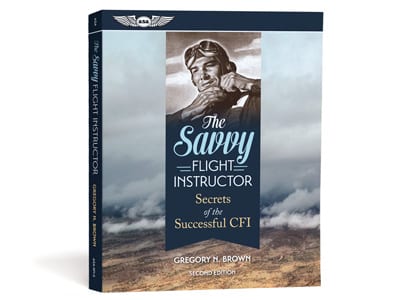 Included in the new edition are "Finer Points" sections from contributing authors comprised of tips and techniques for systematizing customer success and satisfaction, pricing and structuring your services to fit today's markets, and implementing flight instructor professionalism.
Key to the new material is the coverage throughout on selling to today's student-pilot prospects via online marketing and social media, according to officials with ASA.
Contributing writers are Heather Baldwin (a commercial pilot and marketing writer), and CFIs Jason Blair (designated pilot examiner), Ben Eichelberger (a flight training standardization expert), Dorothy Schick (flight school owner and marketing innovator), and Ian Twombly (flight-training writer and editor).
Available now in softcover, the 400-page book will soon be available in eBook PDF and ePub formats and for Kindle and iBooks. Price: $24.95.