New from Sporty's are no frills iPad rotating kneeboards.
The kneeboards are simply a mounting surface with elastic straps on the corners for securing the iPad, Sporty's officials noted.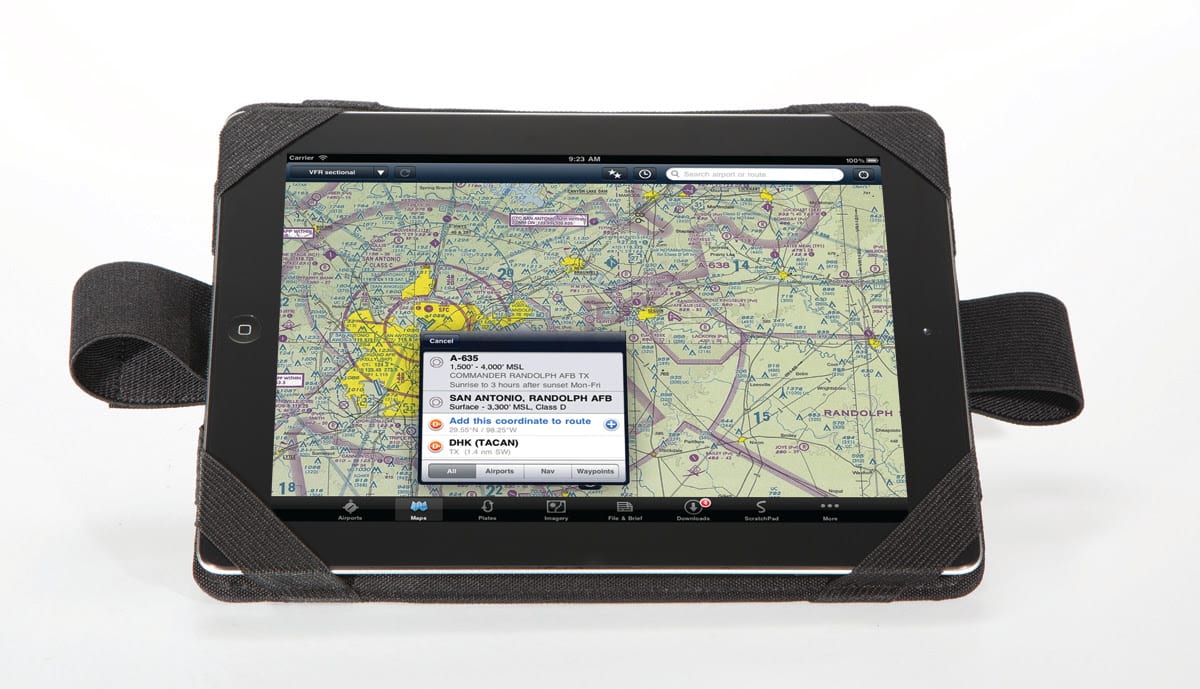 "These iPad Kneeboards — for both the Air and mini — have no bells and whistles," says Sporty's Vice President John Zimmerman. "They are just a simple platform to hold your iPad in flight while not interfering with flight control movement or vision."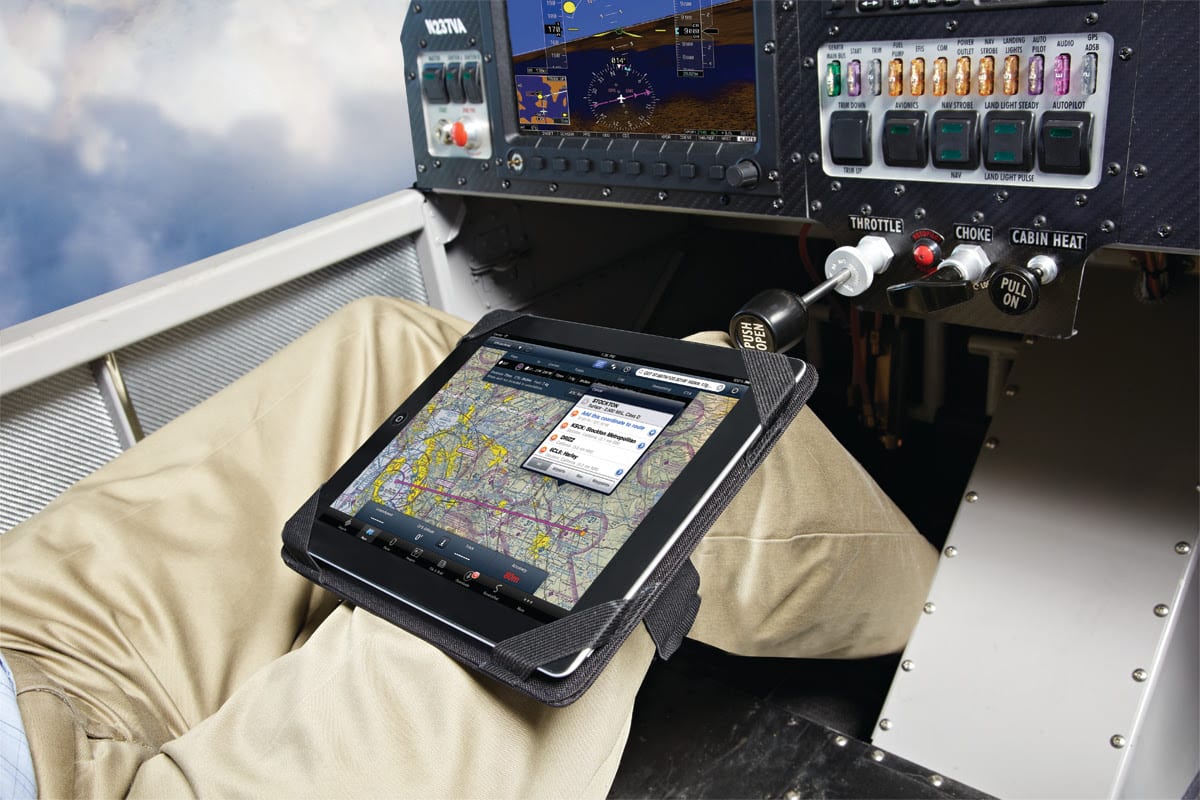 One essential feature is an integrated rotating mechanism, which allows for portrait and landscape orientation, he added. The kneeboards will work with most iPad cases.
The iPad Mini Rotating Kneeboard [5039A] is available for $18.95 and the iPad Air Rotating Kneeboard [4908A] is also available for $18.95.