WINGsReality EDU has released an interactive, web-based training course for recreational and model drone flyers.
Twelve modules teach about basic drone safety, fundamentals of operating safely in the aviation environment, model safety codes/federal aviation regulations/and how the hobbyist can cross the line, drone performance, weather and how it affects drone flights, weight and balance considerations, emergency procedures, solving the airspace mystery, airport operations and communications, and more.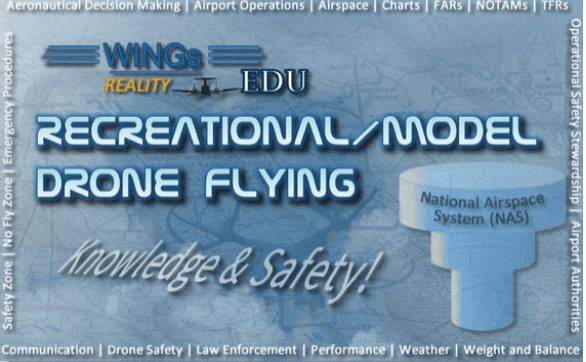 The self-paced, two-hour program will help everyone to be a better flyer, keep their equipment in one piece, and stay out of hot water, company officials promise.
The course also includes a resource library and other learning tools.
Cost is $29.95.