Cirrus Aircraft has introduced its Interactive Flight Operations Manual (iFOM).
The iFOM is a multi-touch iBook designed for use on the iPhone, iPad and Apple computer platforms, providing pilots mobile access to SR20, SR22 and SR22T flight procedures, standards and techniques.
The new training resource is designed to complement Cirrus Aircraft's Cirrus Approach online learning program.
The iFOM was developed as an electronic, interactive version of the Cirrus Flight Operations Manual (FOM) and operates like a standard iBook with an introduction including demonstration videos and step by step tutorials.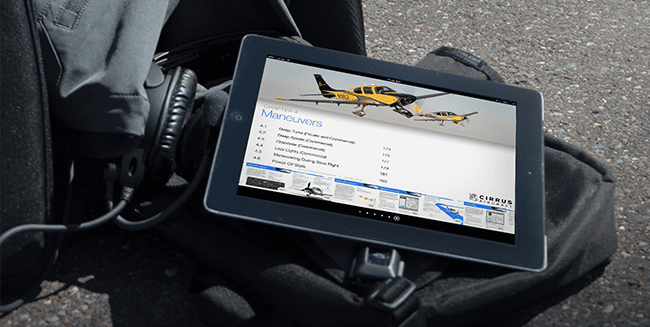 The iFOM features 21 videos, 34 interactive modules, in-text hyperlinks to charts and data, and expanded descriptions for all standard and most emergency procedures.
Pilots also are able to create personalized study cards or test their knowledge about pre-flight flow patterns.
The iFOM updates automatically, similar to applications on the iTunes App Store.
The iFOM is available on iTunes and for purchase everywhere iBooks are available.