The 2016 U.S. Sport Aviation Expo — also known as the Sebring LSA Expo — launched Jan. 20. Organizers noted that while the day started out a bit chilly, it got warmer as the day went on, with even better weather expected for the rest of the show, which runs through Saturday, Jan. 23.
"A few vendors were still making their way to the field on opening day, but attendees were having a great time checking out the variety of aircraft on the field, including trikes, powered parachutes, autogyros, motorgliders, amateur-built aircraft and a wide variety of light-sport aircraft," organizers reported.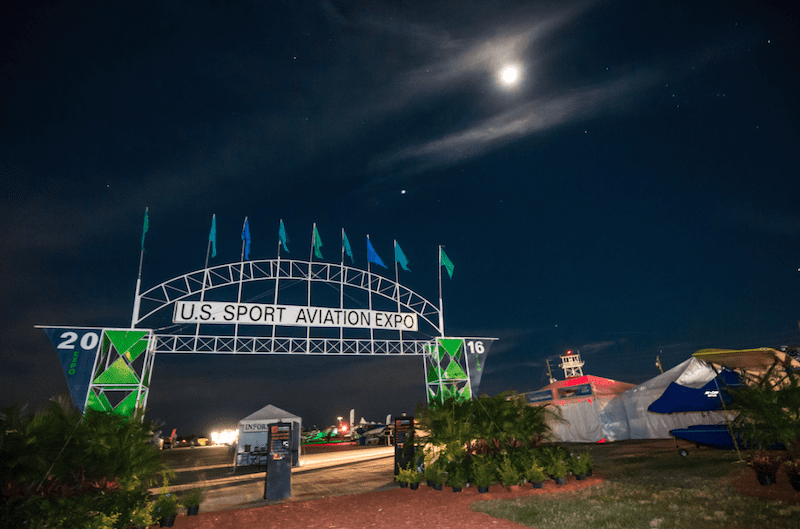 There are several new aircraft on the field this year. Everyone can check out photos of these aircraft, and more, on the Expo website or its Facebook page.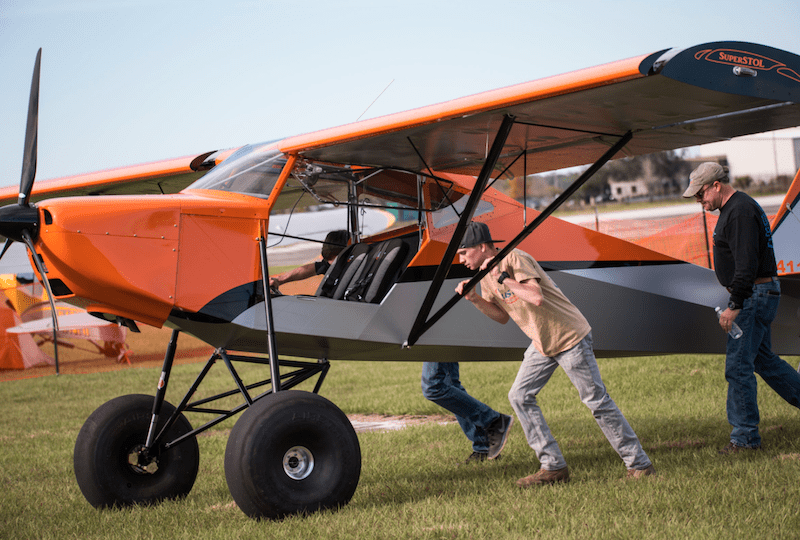 Some of the "new stuff" at this year's show includes:
Flying Legend's Tucano Replica is making its first appearance in the U.S. It recently earned approval as a special light-sport aircraft (S-LSA). The airplane is powered by a Rotax 912 ULS engine, but the company is considering an automotive engine that puts out 130 hp as an alternative engine for kitbuilders.
Stemme USA is displaying and flying its S-10 motorglider. Wes Chumley is now managing U.S. operations.
AeroMarine LSA has its Merlin PSA (Personal Sport Aircraft) is on display. At $34,900 ready to fly, it's one of the least expensive fixed-wing aircraft on the field. Power is a Rotax 582 engine, but future powerplants may include the Pegasus Air "half Continental" four-stroke engine, and the Ultra-Flite electric motor.
Viking Engines brought its four-cylinder Honda-derived engine that is now fitted with direct fuel injection. It's priced at $11,950.
Float Planes and Amphibs (FPNA) has jumped into the remotely piloted aircraft market and is displaying its mid-range military use drone in the "Drone Home" in Hangar 60 on the Expo grounds. The drone, with a 16-1/2-foot wingspan, is on static display only, but lots of other drones of all types and sizes will be flying throughout the weekend. The drone is powered by a new rotary engine designed by Orbital Power Ltd in the United Kingdom, but it will be built in Florida in conjunction with Space Vector. It can operate on a variety of fuels, including jet fuel.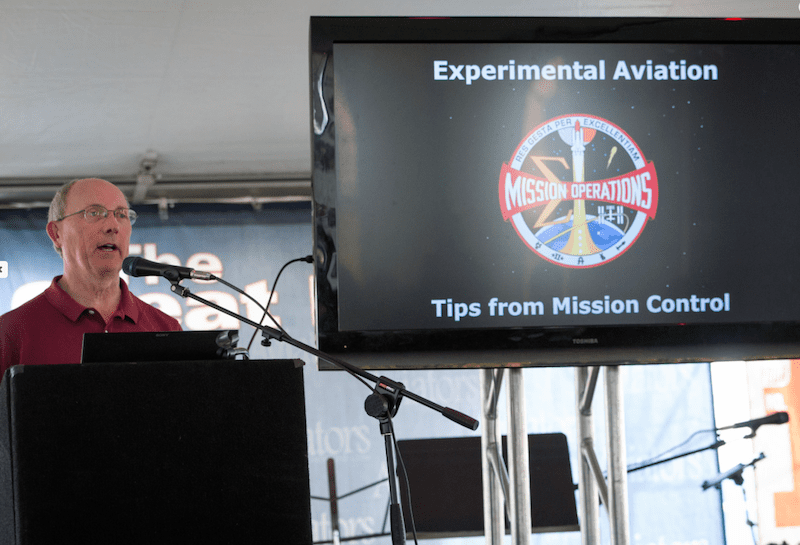 Keynote speaker for opening day was Kitplanes Editor-in-Chief Paul Dye, who talked about his experiences of building and flying amateur-built aircraft as well as his time as a NASA Flight Director for 39 missions, including nine missions as lead flight director. His speech, "Experimental Aviation – Tips from Mission Control," looked at risk from a realistic standpoint. He offered these 14 tips for managing risk:
Under your real risks.
Always have a backup plan.
Understand your real redundancy needs.
Keep things simple. "Perfection is when there is nothing left to take away."
Provide margin. He observed that a single-engine pilot's greatest risk management tool was an airline ticket.
Make data-based decisions…and always ask for the source of the data.
Testing is better than analysis.
Know how stuff works, not just how to work it.
Develop (and write down) your flight rules long before your first flight. He noted that Mission Control's slogan was "Making the most exciting thing on the planet as boring as possible."
Know your requirements for the mission of your aircraft. Write down what you want to do with the airplane and equip it as needed to accomplish that mission. He said that "mission creep" frequently leads to an unfinished project.
Details count. There is no single bolt or nut that is not important.
Learn from history.
Teamwork works.
Hope is not a plan.
As a member of the EAA Homebuilt Council, Paul's parting advice was: Build smart, fly smart, and know when to say, "We're not going to fly today."
Day One of the Expo wrapped up with the annual Light Aircraft Manufacturer's Association gathering, which featured a "Great Engine Debate."
Zenith Aircraft President Sebastien Heintz moderated a discussion about the various engines available for light-sport and amateur-built aircraft. The panel included: Christian Mundliger, Rotax Aircraft Engines; John Heitland, Continental Engines; Pete Krotje, Jabiru USA: Robert Helm, ULPower Ltd.; Jan Eggenfellner, Viking Engines; and Willi Tacke representing electric motors.