The Smithsonian's National Air and Space Museum will hold an open house at the Steven F. Udvar-Hazy Center Saturday, Jan. 30, in Chantilly, Va.
For one day only, visitors can tour areas usually off-limits to the public, including the Mary Baker Engen Restoration Hangar and the Emil Buehler Conservation Laboratory.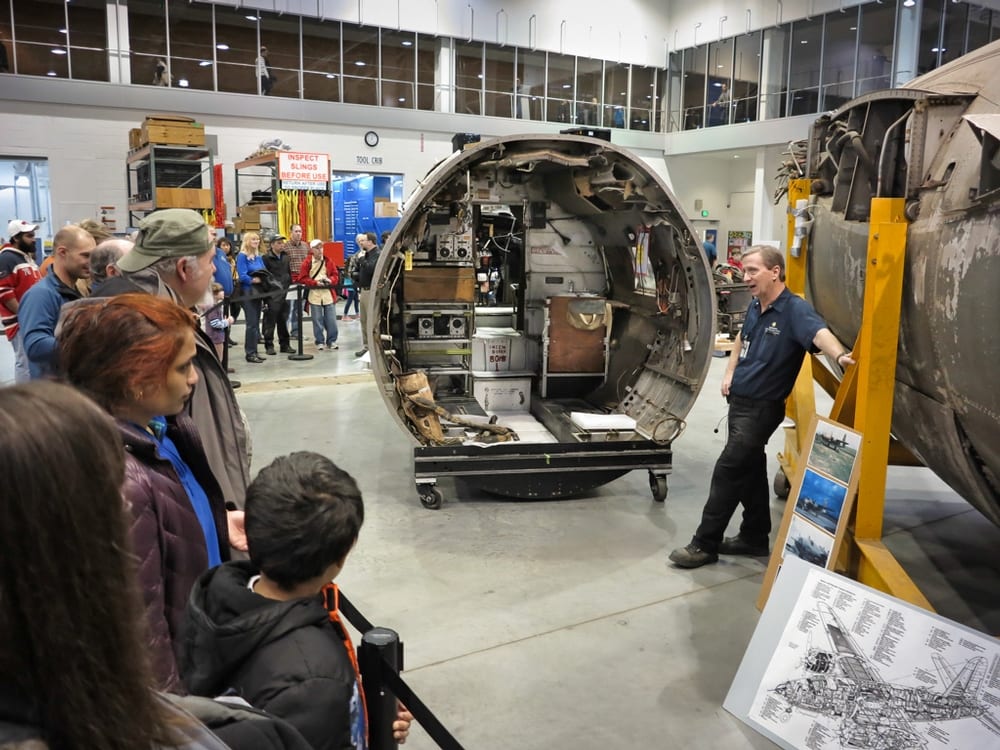 The daylong event includes behind-the-scenes tours, demonstrations, presentations and hands-on activities for all ages.
Visitors can:
Meet curators, conservators, archivists and other specialists and learn how they care for objects in the museum's collection.
Tour the Mary Baker Engen Restoration Hangar and see the museum's current projects, including the Martin B-26B-25-MA Marauder Flak-Bait, Horton HO 229 V3 and the Gemini IV and Friendship 7 spacecraft.
Visit the Emil Buehler Conservation Laboratory and learn about how the museum restores and preserves artifacts like the original studio model of the Star Trek starship "Enterprise."
Find out how aircraft are suspended for display in the Boeing Aviation Hangar.
See how the museum's most fragile artifacts are cared for and stored.
Discover the research that is needed before a restoration project can begin.
Get tips for photographing objects in the museum from a staff photographer.
Admission to the museum and open house is free; parking is $15.