Engineered Propulsion Systems (EPS) reached a number of milestones in 2015 while pursuing FAA certification of its new engine, according to officials with the New Richmond, Wis.-based company.
The company relocated its manufacturing and assembly into larger facilities at New Richmond Airport (KNRH). Additional facilities are located in Mojave, Calif., and Germany.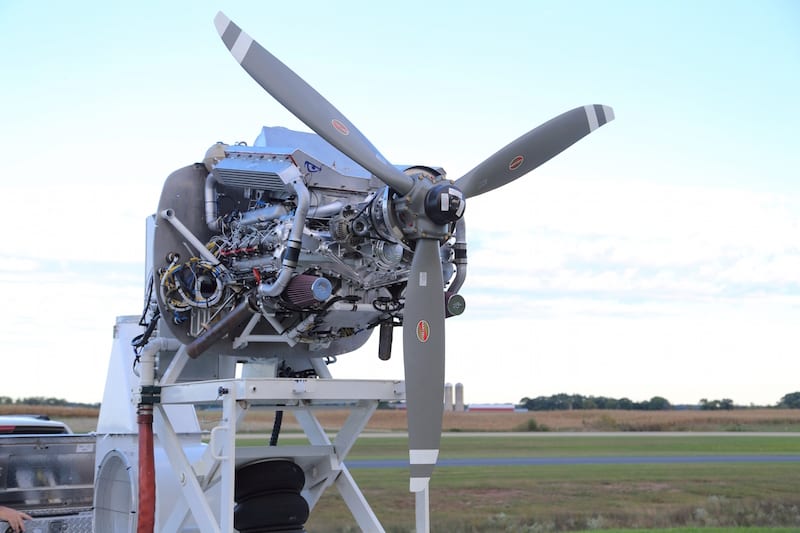 Incorporating data obtained from its first two "concept engines," EPS completed and began test runs of its first pre-production engine. The first and succeeding pre-production engines will be used in a process of revalidating performance and calibration that will lead to production engines, company officials explained.
EPS successfully completed its Air Force AFRL RIF contract and was awarded a new Air Force BAA contract based on fuel efficiency. It also won an additional pending patent based on a firing order for its diesel engine.
EPS is developing and certifying the first clean-sheet diesel engine with electronic engine controls called the Graflight 8 engine. Though the engine incorporates automotive and light duty truck technologies, it is not an automotive conversion, company officials said. Completion of the certification process is expected in early 2017.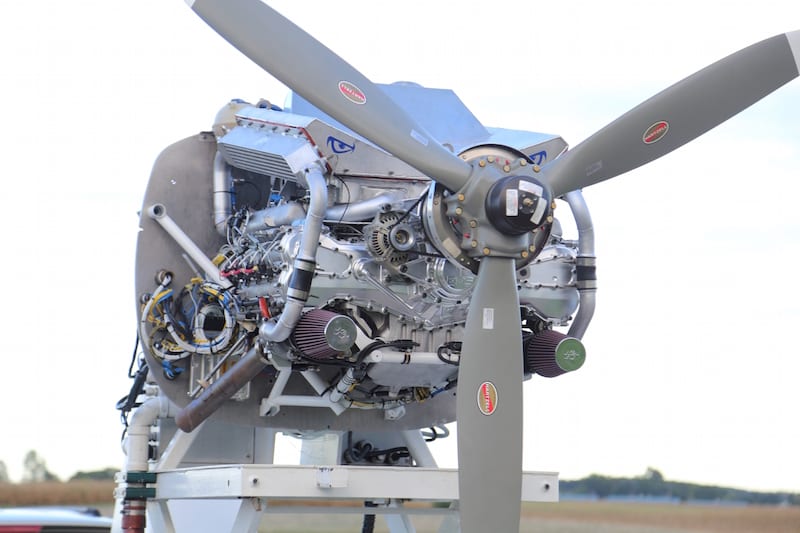 Once available, the EPS diesel engine will reduce pilot workload, reduce fuel burn 30% to 50%, and have a TBO of 3,000 hours, according to company officials.
With its "Flat Vee" structure the engine will fit legacy single or twin engine aircraft.