In the spirit the new year brings, I choose to dedicate this month's column to the pilots and aviation professionals whose teamwork, communication and training helped set things right after things went very wrong.
While this column normally offers its readers a chance to learn from other fliers' mistakes, on this occasion, I'd like to showcase those pilots and aviation professionals who did their best in the face of long odds.
Alternator Failure
In this first report to NASA's Aviation Safety Reporting System, a C-206 pilot collaborated with ATC to save the day after an alternator failure at 11,000 feet on top of a thick cloud layer.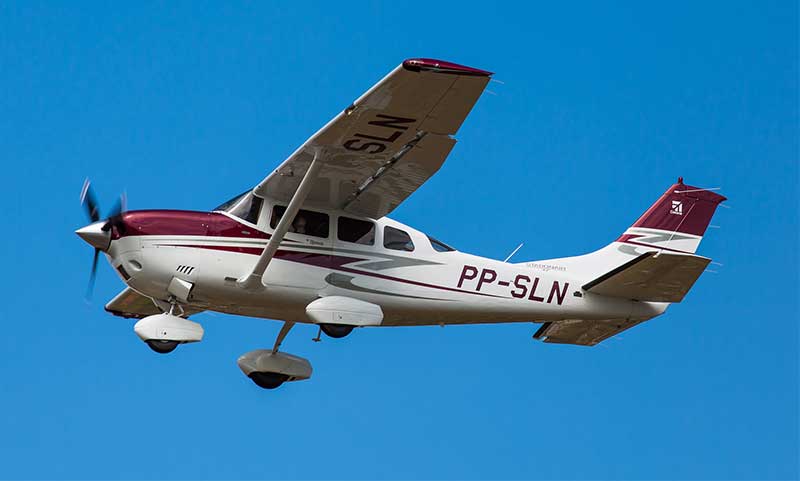 "I was 150 miles from destination, with 4+ hours of fuel on board. Light icing conditions existed in the clouds with low IMC existing below and within a 100-mile radius of my position. I advised Air Traffic Control (ATC), declared an emergency, and presented my plan of action: 1) I requested Center to look for VFR weather within my fuel range. 2) I advised of my flight conditions and announced that I would maintain present heading at 11,000 feet and go off the air for 20 minutes to conserve battery power for communication.
"I set the cockpit up for no-electric, partial-panel flight with vacuum-driven attitude indicator, magnetic compass, wristwatch fastened to the control yoke, two good flashlights. Twenty minutes later, with communications back up, ATC had indeed located VMC at ZZZ1 and Special VFR 4,000 foot overcast at ZZZ2. Both stations had advised Center by telephone that they could provide Airport Surveillance Radar (ASR) assistance for descent.
"I elected to go to ZZZ2 and requested to remain at altitude … to plan a descent pattern that, if necessary, would ensure of the suitability of the weather in the event of complete electrical failure and loss of communications. Center agreed and handed me off early to ZZZ2 Approach Control some 60 miles out. Approach was able to let me go off the air and conserve eight more minutes of battery power.
"Twenty miles out, Approach was able to give me a rapid descent into their airspace, making two ASR heading corrections to keep me free of all clouds on a wide downwind leg for Runway 23 and well clear of the normal traffic flow. The ASR controller accomplished this with only the primary target of my airplane.
"Once on tower frequency and cleared to land, I turned on navigation and rotating beacon lights. The landing was without incident, except that the battery power failed completely on clearing the runway.
"This report is submitted as evidence that resource management works, that current safety training initiatives in resource management are paying off."
Smoke in the Cockpit
In the second instance, a CFI and a student on a night IFR flight stayed focused and calm.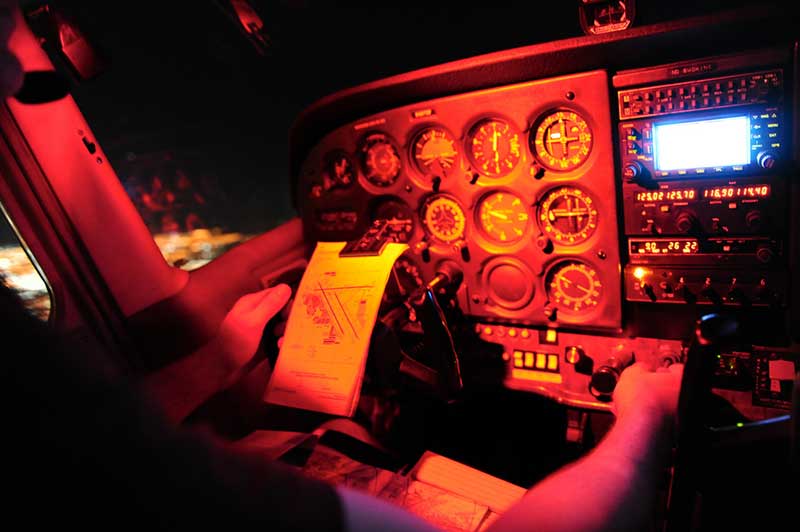 "Plan was to complete an IFR cross-country training flight. As we entered nighttime conditions, we continued the flight with the use of personal lighting equipment and overhead lighting installed in the plane, as the panel lighting installed was not functioning properly. We started our descent."
After the pair was cleared to descend to 6,000 feet and cleared for the approach, they both saw smoke coming from the left side rudder pedals.
"We turned off all electrical switches and I notified Approach Control that we had smoke in the cockpit. Approach Control asked if we needed assistance and if we were declaring an emergency. I advised that … we needed to get down as soon as possible. They immediately advised us that ZZZ was 6 miles east of our position and cleared us direct.
"At that time the student was instructed to fly the plane and I would handle the radios and checklist. The student handled the landing and we landed safely. In reviewing the situation, I am proud of my student and feel that we worked as a team. Approach Control was very responsive and provided timely assistance throughout the situation."
Later on, maintenance was able to confirm faulty wiring as the cause of the smoke. The wire insulation had begun to melt.
Loss of Power
This C-182 pilot was completing a climb to about 2,500 feet AGL when he experienced a sudden loss of power and severe vibration.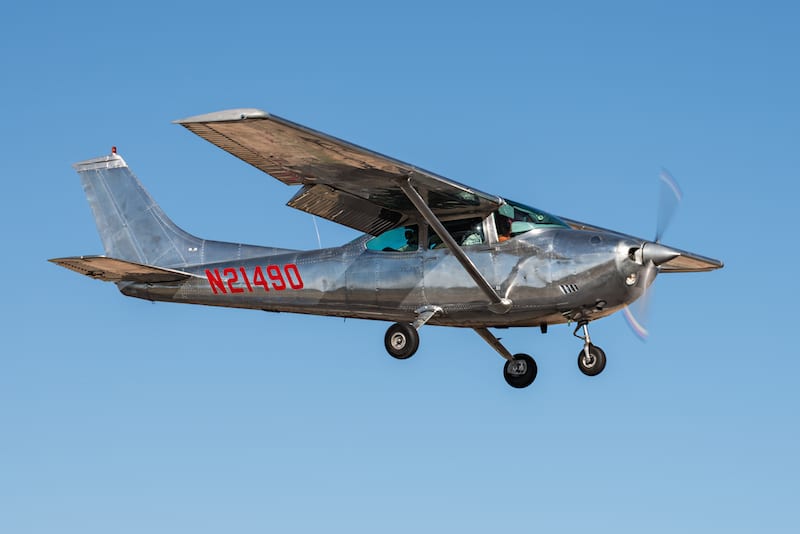 "I reduced power to control the vibration, communicated on the Unicom frequency that I was losing power and intended to make an emergency landing in a field, and began to set up for the landing. Several good fields were nearby, so gliding range was not an issue.
"Because of the distractions of handling communication and the engine vibrations, I did not monitor airspeed as closely as I should have and turned final to my chosen field early in an effort not to be short. I realized I was too high (and probably too fast), and with trees at the far end, I elected to turn (approximately 150°) into an adjacent field. Fortunately, I had sufficient energy and altitude to complete the turn and was well-positioned for what became an uneventful landing in a pasture. I was unhurt and the aircraft was not damaged in the landing."
When the engine cowl was removed, they found a baseball-sized hole in the crankcase opposite the #2 cylinder. The decision to accept a forced landing was a good one.
Engine Shutdown
A real emergency for two PA28 pilots proved to them the value of all their practice emergencies.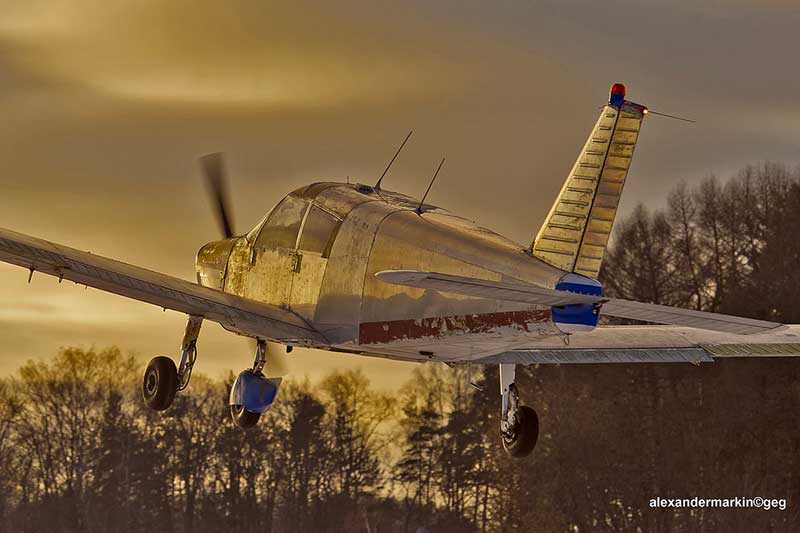 "We requested ATC assistance for vectors around the weather. As soon as we made the turn, we experienced a slight power loss and were forced to begin descending. I ran through the troubleshooting checklist … but nothing seemed to improve the performance. After about 300 feet of altitude loss, we selected "Nearest" on the GPS and advised ATC of the engine roughness. Just after that call, there was a loud bang, followed by a total power loss."
The duo heard loud clanking sounds while the propeller windmilled, so they ran the "Engine Secure" checklist.
"We shut the engine down, trimmed for best glide, and declared an emergency. ATC cleared us to land on Runway 15 at ZZZ and dispatched Crash/Fire/Rescue. As soon as we cut fuel to the engine, the propeller stopped and our glide improved. We saw the airport beacon through the clouds and continued for what we planned as an orbiting approach over the runway. My copilot secured loose items in the cockpit for landing, and I entered a right downwind at 2,000 feet AGL. I made one 360° turn, which brought us down to 1,000 feet abeam the numbers for a simple, no-power landing. We touched down and rolled off on the first taxiway.
"Excellent crew resource management and immediate response to the power loss led to our success. It was a textbook scenario combined with the right amount of luck."
Airframe Icing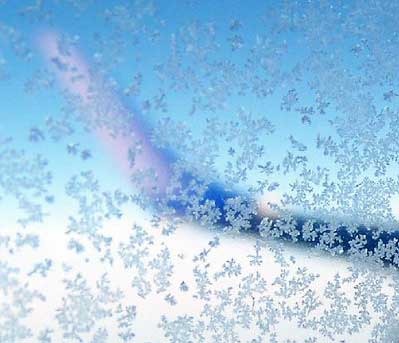 Here, a green C-182 pilot made a decision worthy of a seasoned professional: "En route at 8,000 feet on an IFR flight plan, I observed an outside air temperature of 32°Fahrenheit. Upon entering IMC, ice began accumulating on the wings and windshield. I immediately requested a lower altitude and momentarily broke out of the clouds. Moments later I entered another layer and again developed ice. While in IMC, I reported to ATC and requested clearance for an immediate course reversal to return in VMC back to departure airport."
That was one of those rarely heard but often hoped for moments: A common sense course reversal avoided further flight into icing conditions.
Partial Gear Extension
In this report, good communications with all parties led to a safe and professional outcome despite a tricky landing.
"On Saturday morning, I took off for breakfast with a passenger. Gear retracted OK, but upon arrival at ZZZ1, when I lowered the gear, the mains only came partway down. I had two mirrors on each wing to confirm that the gear were halfway down. I pulled the emergency gear handle and tried to pump the gear down, then back up. The gear would not move in either direction. I called Tower and advised that I had a gear problem.
"I made a low pass over the runway, confirming the problem with the Tower and another airplane flying alongside. Tower had fire trucks on standby along the runway. I advised my passenger what the chain of events would be to make her comfortable about the situation. I would come over the runway, pull the mixture, pull the power off, turn the fuel off, master switch off, ignition switch to off, open the doors, and then make the best landing I could.
"The partially down main gear touched first on the runway. I could hear the skidding sound of the main tires, then the nose wheel touched down. I had full aft pressure on the yoke and was able to steer with the rudder until the speed dropped to about 20 mph. Then the nose wheel pulled to the right and the right wingtip scraped on the runway to a stop. We bailed out the open right door and ran clear of the aircraft until fire personnel deemed it safe.
"The plane was raised with a sling, and the main gear were pulled by hand forward and locked into the landing position. Apparently, a hydraulic line had broken. We suffered no injuries and only minor damage to the aircraft."
Although the pilot did not mention it, the outstanding job of saving the plane, engine and propeller probably assured them the ability to fly the aircraft back to its origination airport.
Kudos to these level-headed pilots and aviation professionals. Here's wishing them, and you, a safe and sane 2016.