BAKERSFIELD, Calif. — The Minter Field Air Museum's Annual Founder's Day Banquet will be held Saturday, Feb.20. Guest speaker is Dick Rutan.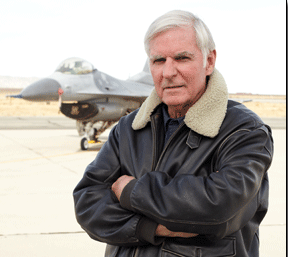 Rutan spent two decades as a USAF pilot, retiring as a Lt. Colonel. Most of his time was spent in Tactical Air Command. During the Vietnam War he flew 325 combat missions. His awards include the Silver Star, five Distinguished Flying Crosses, 16 Air Medals, and the Purple Heart.
He was one of two pilots that flew the Voyager nonstop, unrefueled around the world in 1986. The around the world flight of nine days, three minutes and 44 seconds, brought the record-setting dream of the Rutan Voyager to reality. The Voyager is now in the National Air & Space Museum.
The banquet, which will be held at Hodel's Country Dining, is sponsored by  Lennar Homes, Gossamer Grove, a planned community in Shafter. A social hour starts at 6 p.m. with the banquet at 7 p.m.
Cost is $30 per person, and payment may be made at the door with cash, check or credit card. As space is limited, reservations are recommended. To make reservations, call Allen Anderson at 661-746-5853 or
email him at allen.anderson1@sbcglobal.net