The FAA recently presented Douglas Decker of Pawleys Island, S.C., with the Wright Brothers Master Pilot Award in recognition of 50 years of safe flying and his contribution to aviation safety.
In addition to the plaque, Decker's name will be added to the FAA's Roll of Honor in Washington, D.C.
The award was presented at the South Carolina Aviation Association Annual Conference in Charleston.
Decker started his aviation activity in Salt Lake City, Utah, in 1964 and currently holds an Airline Transport pilot's license. He owns a single engine A-36 Beechcraft Bonanza airplane, which he flies from the Grand Strand area near Myrtle Beach.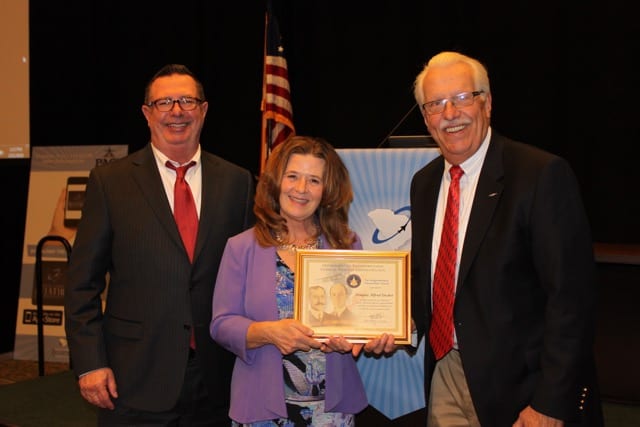 Decker has served in many aviation positions, including Commissioner on the Utah State Aeronautics Board, a member of Salt Lake City International Airport Advisory Board, and a member of the Capital Improvements Committee, General Mitchell Milwaukee International Airport. He also was appointed a member of the State of Wisconsin Aviation Master Plan Task Force.
Decker spearheaded the successful effort to open the Wendover Air Force Base in Utah for public use in 1974. The city renamed the airport Decker Field  and he also received the Utah Pilot's award for Outstanding Service to Aviation in Utah.
Decker is active in Angel and Mercy Flights, as well as the EAA's Young Eagle program. He is a member of the South Carolina Aviation Association, Aircraft Owners and Pilots Association, Experimental Aviation Association,  and American Bonanza Society.
He is a registered licensed professional engineer in California and Wisconsin, and member of the National Society of Professional Engineers. He is co-author of the book "Policy Evolution: Energy Conservation to Energy Efficiency."