WASHINGTON, D.C. —  The FAA is establishing an aviation rulemaking committee to develop recommendations for regulations that would allow certain remotely piloted aircraft (RPAs) — also known as unmanned aerial systems (UAS) or drones — to be operated over people who are not directly involved in the operation of the aircraft.
FAA officials say they are taking this action to "provide a more flexible, performance-based approach for these operations than what was considered for Micro UAS."
The committee will begin its work in March and issue its final report to the FAA April 1.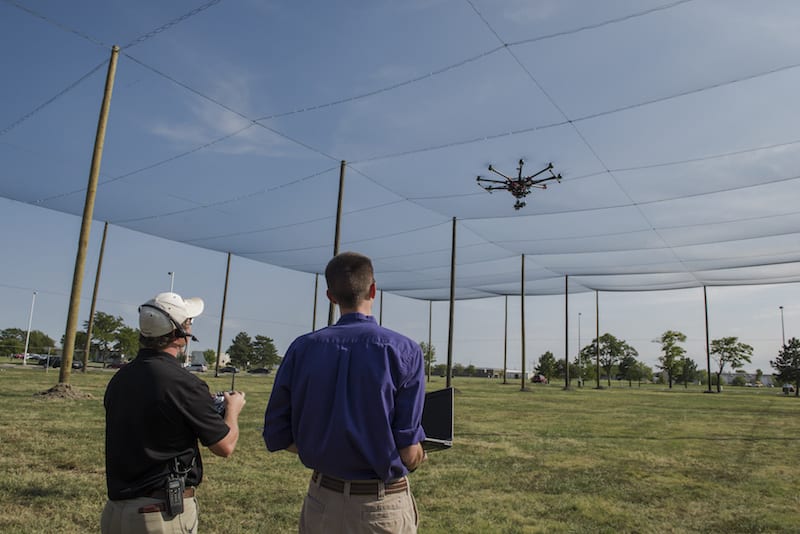 "The Department (of Transportation) continues to be bullish on new technology," said U.S. Transportation Secretary Anthony Foxx. "We recognize the significant industry interest in expanding commercial access to the National Airspace System. The short deadline reinforces our commitment to a flexible regulatory approach that can accommodate innovation while maintaining today's high levels of safety."
The rulemaking committee will develop recommendations for performance-based standards for the classification and operation of certain RPAs that can be operated safely over people; identify how RPA manufacturers can comply with the requirements; and propose operational provisions based on the requirements. The FAA will draft a rulemaking proposal after reviewing the committee's report.
"Based on the comments about a 'micro' classification submitted as part of the small UAS proposed rule, the FAA will pursue a flexible, performance-based regulatory framework that addresses potential hazards instead of a classification defined primarily by weight and speed," said FAA Administrator Michael Huerta.
To develop this framework, the FAA is seeking advice and recommendations from RPA manufacturers, RPA operators, consensus-standards organization, and researchers and academics.
The UAS registration task force established last October serves as a model for the Micro UAS rulemaking committee, FAA officials noted.
A Q&A provides additional details.