I once told a friend that my first passenger on earning my private pilot license would be my brother-in-law and not my spouse, because flying my spouse would put too much pressure on me. At least I knew that much about myself.
So it was with that in mind that I queried NASA's Aviation Safety Reporting System database. I used the simple directive "spouse."
The 40 NASA reports obtained from that query revealed that having a spouse has a major impact on us. And by "us" I mean pilots, controllers, and mechanics.
Simply put, having your spouse on your mind can greatly affect your judgment, in both predictable and unpredictable ways.
Concern Over Hospitalized Wife
A mechanic chose to file a NASA because concern over his hospitalized wife affected both his and his A&P supervisor's judgment during a wheel and brake assembly repair on a Boeing 757. As a result, the plane suffered a landing incident involving the wheel and brake assembly less than a week later.
The A&P knew his mechanic was upset by his wife's recent hospitalization. The two agreed that it would be okay for the mechanic to leave early to get to the hospital. They also agreed that a second mechanic would finish the work. The repair paperwork had already been signed off on by an inspector. The second mechanic just had to complete the job.
"No prob. Go to the hospital and take care of your family," the reporting mechanic quoted his boss as saying.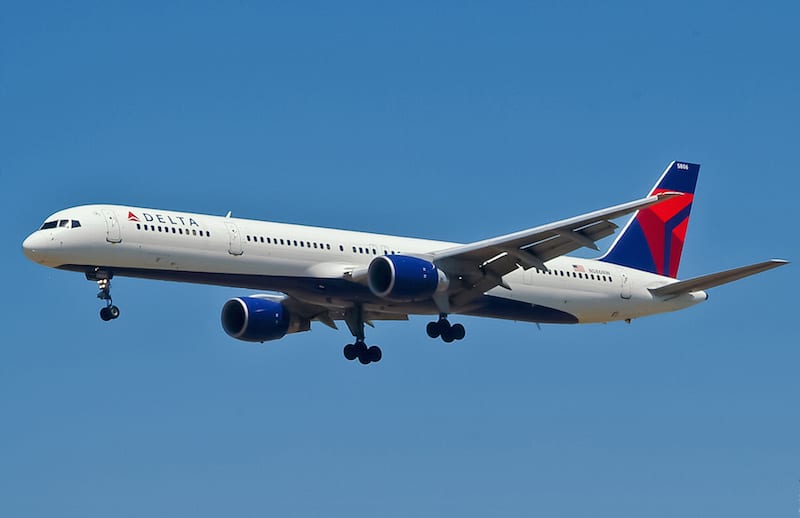 Perhaps because the repair paperwork had already been approved, the second mechanic failed to add his work to the report. That meant his work was not inspected, which meant no one caught that the bolt and nut connecting the main landing gear brake rod was not properly torqued. Nor was the cotter pin re-installed.
Three days later, that B-757 flew a trip. At the destination, tower personnel reported sparks shooting out of its landing gear during rollout and taxi. The aircraft was subsequently inspected. The #3 main landing gear brake assembly was found to be disconnected.
The original mechanic said that if he wasn't rushing to the hospital, he would have written on the job card that he and his supervisor had disconnected the pin, bolt and nut. The relief mechanic neither torqued the bolt and nut and installed the safety cotter pin, nor documented his work. If either had been done, "the torque would have been visually verified by the inspector — and he would have told the second mechanic to install the safety cotter pin."
The Butterfly Effect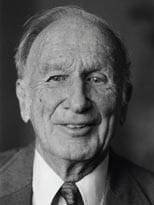 MIT meteorologist Edward Lorenz first coined the phrase "The Butterfly Effect" in 1972.
It came from 11 years of research he'd conducted on the effect of minute changes in long-range forecast modeling.
The paper he published on his work was titled "Predictability: Does the Flap of a Butterfly's Wings in Brazil Set Off a Tornado in Texas?"
The concept has become part of our cultural consciousness.
A small disturbance in the mechanic's mind (concern for his spouse) resulted in an aircraft landing with a partially separated brake assembly, several hundred miles away and three days later. Butterfly Effect?…
Friction Between Husband and Wife
"I was anxious for a break to think about problems not related to work," wrote one air traffic controller in his NASA report. "A lot has been on my mind at home due to a relative that moved into my house from out of state. That relative has caused some friction between myself and my spouse."
For an air traffic controller with active aircraft in multiple airspaces simultaneously, about to go on a mandated break, the handoff briefing is as critical a moment as it is for a pilot in hard IFR shooting a zero-zero approach on a stormy night. He's got to focus his mind on the briefing and keep track of the aircraft.

"Giving the briefing, I didn't pay much attention to the VFR MLT Y," he wrote. "I was given a departure strip with CPR X heading 020° and climbing to 7,000 off RWY 8L. During the briefing, I wanted to let the relieving controller know that the IFR MLT needed to be coordinated with KCOS Approach as he was on a heading and not the airway. I finished the briefing; everything appeared to be in order."
Except it wasn't. Right after the controller unplugged from his position, two things happened. His relief asked him about MLT Y. The same controller also immediately issued a strident "Maintain visual separation" over the air. A near miss had just occurred.
In his report, the controller admitted he had failed to recognize that the MLT Y was VFR inside Class B airspace. So he'd also failed to brief the relief controller.
The tension that the controller experienced at home leaked into his workplace at a most inopportune time.
Stress-related amnesia occurs when we are subjected to unrelenting stress. It's tough to compartmentalize when double-teamed by stress-induced amnesia and concern for a spouse. The near miss proved to be no more than that. Even more fortunately, the controller chose to turn his misadventure into a cautionary tale for our benefit.
Power Play
Power dynamics in a relationship can also wreak havoc on an otherwise beautiful day of flight.
In one NASA report, a female pilot recounted flying her non-pilot husband and another couple to lunch at an uncontrolled airport on a ranch. During the calm winds landing, the pilot porpoised three times before departing the runway. The plane came to rest in a tomato field minus its nose gear and with a bent prop and a creased fuselage.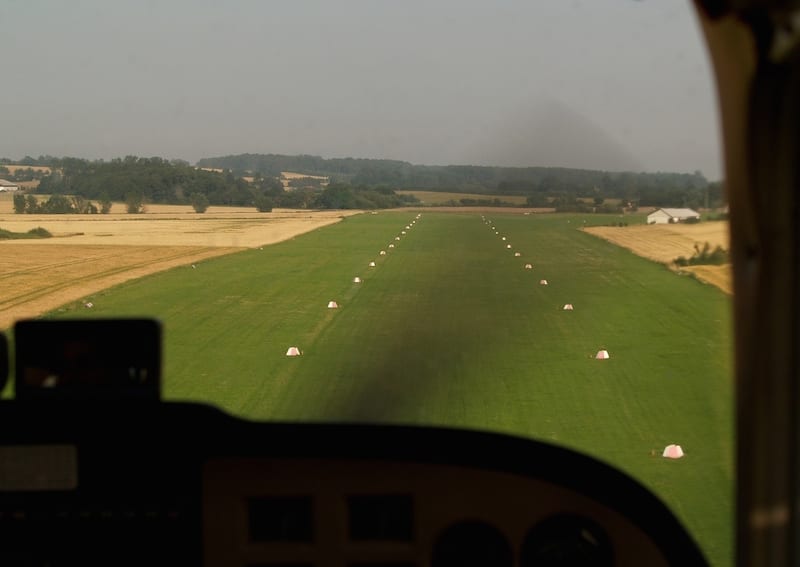 The pilot stated she believed the incident occurred because she chose to listen to her non-pilot husband rather than heed her training. "He was hollering instructions and calling for a go-around," she wrote.
The traditional airline flight deck relationship accords most of the power to the captain. Airlines learned that the Captain-First Officer power dynamic too often interfered with correct decision-making during an emergency. They discovered that the only way to equalize an uneven power dynamic was through training.
In high stress situations, pilots instinctively respond according to their training. Absent training, we revert to what we know. It appears that this pilot lacked training in handling a porpoising airplane with passengers onboard. So in that situation, with her husband yelling at her, she acquiesced to his commands.
How would you handle a panicking passenger yelling in your ear during a critical phase of flight? Of all the scenarios you've ever chair-flown, is that one of them? How well do you know yourself? I would argue that the cockpit is the most important place for pilots to know who they are.
Tip to Toughen Your Mind
One of my training partners at my first airline was a Naval Academy aviator. He saw me struggling to keep in my head the massive amount of required memory items. He shared a secret for burning into his brain our limitations, cockpit flows and "immediate action" items. He told me that at the academy, he'd learned to memorize critical information while listening to extremely loud music. He suggested I do the same.
He told me loud music is a physical and psychological stressor. He added that if I could memorize to loud music, I could easily overcome having to recall what action to take during the stress of simulator emergency training in a comparatively silent flight deck setting. I tried it. He was right.
I learned to toughen my mind by deliberately exposing it to stress. I share this tip because it's applicable to more than just emergencies. For example, it's a useful tool to tap into during moments of fatigue at the end of a long, tough flight.
The landing incident shook the pilot's confidence. "Landings are a concern. I need to just get out there and build confidence again," she wrote in her concluding remarks.
That loss of self-confidence is perhaps an indication of the greatest tragedy to come out of the incident. As pilots, we work too hard to achieve pilot status to have it ruined by a spouse inside our heads.
Speak Up
In contrast to the above couple, this NASA reporter admitted to saying nothing when saying something might have been appropriate.
"Spouse flying — 250-hour private pilot. I was passenger. Returning from pleasure trip to D.C. Rotating beacon at N57 visible 25 miles out. Trees prevented RWY 24 from being seen until on base. On base, we realized that runway lights were out. 2/3 moon provided sufficient illumination to complete a successful landing. Cool post-flight reflection revealed that non-flying, but high time, experienced spouse should have encouraged low-time spouse to reconsider landing in existing conditions."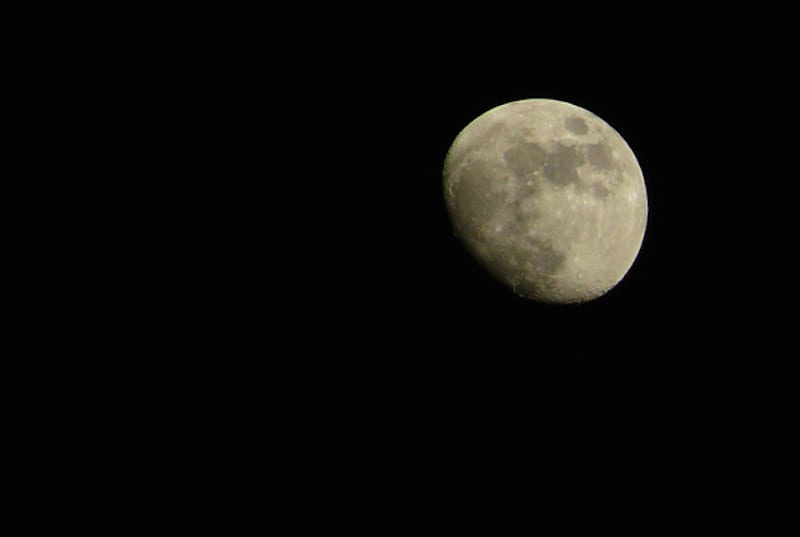 "Excessive concern for spousal relations provided poor excuse for allowing landing to continue. Silence from right seat interpreted by pilot flying as tacit agreement with course of action."
Apparently, in some cases, trying not to get into your spouse's head can be almost as disastrous as having a spouse stuck in your own. Keep that in mind!