SULPHUR SPRINGS, Texas — American Legend Aircraft Company reports the successful completion and testing of a new Super Legend HP aircraft to be used in Greg Koontz Airshows' World's Smallest Airport flying routine.
Pilot and performer Greg Koontz concluded the tests of the Super Legend by successfully landing the aircraft on top of a moving pickup truck.
The newly manufactured Super Legend will be the featured aircraft in Koontz's "Alabama Boys/World's Smallest Airport" airshow act.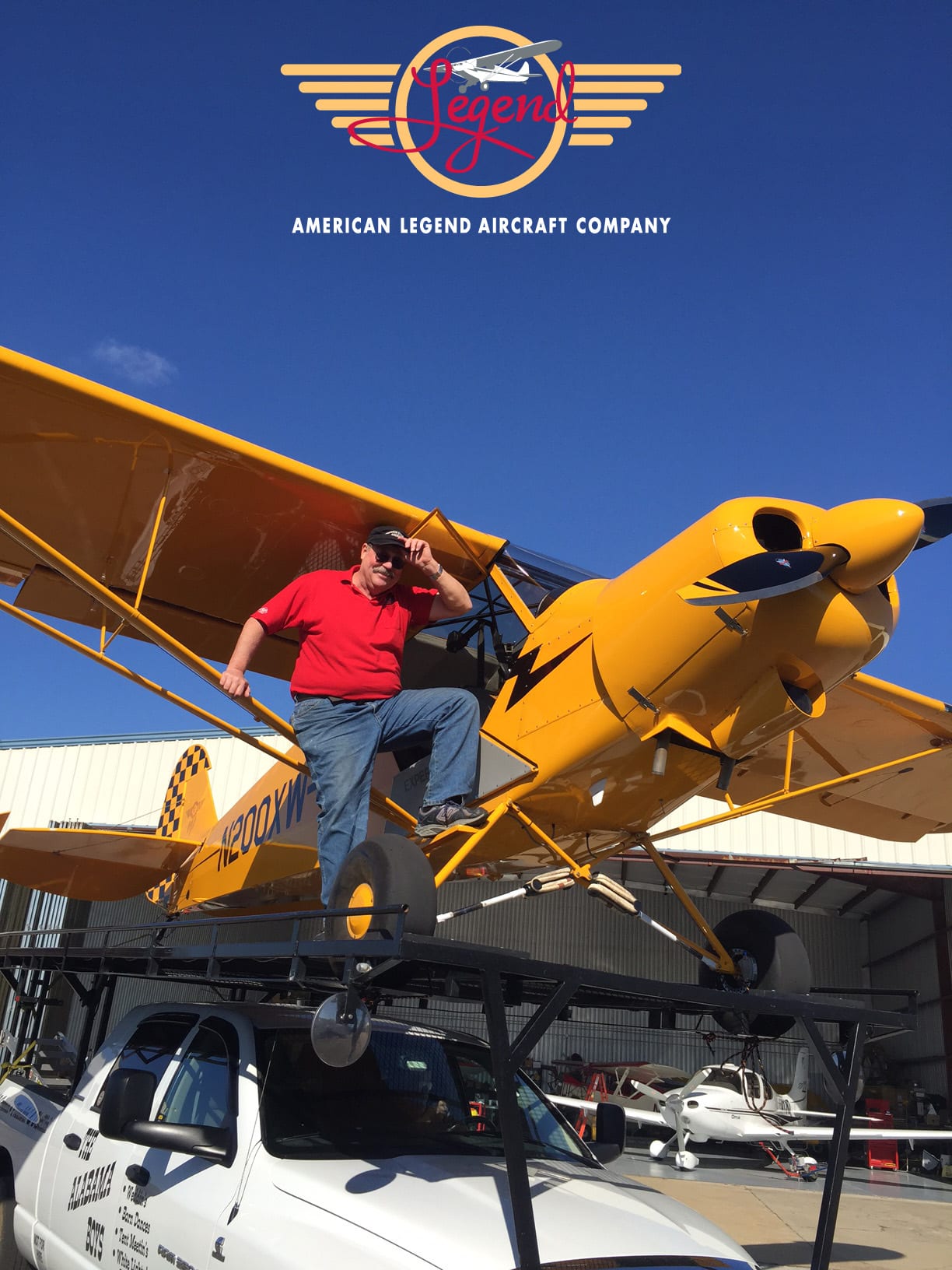 The Super Legend HP is a stock aircraft that incorporates options specific to the airshow, including a Smoking Airplanes 3.5 gallon smoke system. A larger step allows easier access to the cabin. The Super Legend HP features a 180-hp Titan engine.
When Koontz' team first saw the new Super Legend, they were eager to demonstrate that the aircraft met their requirements for performance, according to company officials.
Don Wade of C&D Aviation provided assistance with the fabrication. Wade summarized Koontz' initial reactions: "Greg is extremely pleased with how easy it was to transition to the Super Legend. The airplane flies so similar to the original [J-3], which has made it possible. Greg is one the most precise airshow pilots in world. You have no idea how difficult landing on the truck is. You have just 6 inches either side of the wheels."
Steve Gustafson, member of the Aeroshell Aerobatic Team, took the newly manufactured Super Legend through its initial flight trials.
"You don't need an airstrip or a runway, you just need a pad," he said. "I lifted off at about 30 feet and I wasn't even trying that hard."
Videos of Greg Koontz' and Steve Gustafson's first flight reactions are available on the Legend Cub YouTube channel
Greg Koontz has been performing in airshows since 1974, starting as a member of Colonel Moser's Flying Circus. Koontz credits having learned his maneuvers from retired Air Force Colonel Ernie Moser, "the best in the business," he says.