The Student Pilot's Flight Manual and The Instrument Flight Manual from William Kershner's Flight Manual Series are now available in eBundle format. Each print book is packaged with a code to download its eBook counterpart.
For just a few dollars more than the cost of the printed book, students can have a print copy for the office or home library and a digital copy on their laptop, tablet, and smartphone, ASA officials note.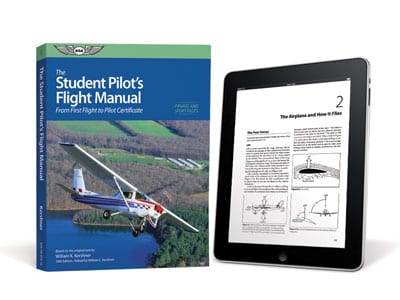 The Student Pilot's Flight Manual is a ground school textbook, maneuvers manual, and syllabus all rolled into one, providing a step-by-step comprehensive course for student pilots working towards a Private or Sport Pilot certificate. The manual includes detailed references to maneuvers and procedures, and is fully illustrated with the author's own drawings.
The Instrument Pilot's Flight Manual contains everything students need to know to earn an FAA instrument rating. It's also a valuable aid to instructors and a reference source for the instrument pilot needing a refresher.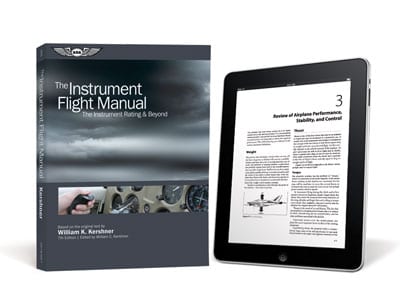 Covered subjects include airplane performance and basic instrument flying, navigation and communications, clearances, planning IFR flight, and carrying out the instrument flight itself from preflight, takeoff and departure, en route, through to the approach and landing phases.