CLEVELAND, Ohio — The International Women's Air & Space Museum (IWASM) has opened a new exhibit on pilot Margaret Hurlburt. On display are various memorabilia pieces, such as her logbook, photographs and awards, including her WASP wings and Congressional Medal of Honor.
Two special artifacts include Hurlburt's lucky monkey puppet and helmet, both of which were recovered in the wreckage that unfortunately took her life in 1947.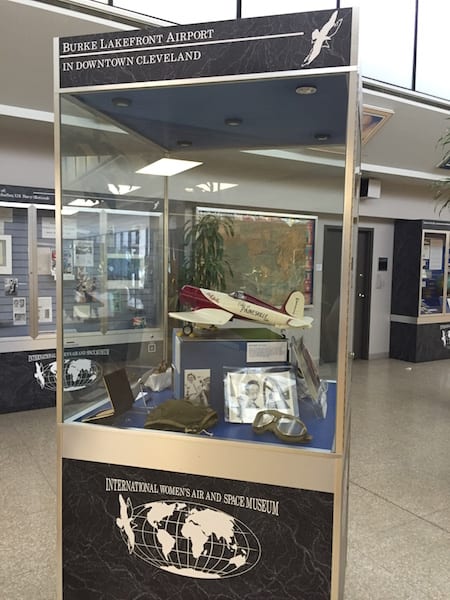 Hurlburt was a born and raised in Painesville, Ohio, becoming an English teacher at Harvey High School upon graduating college. She soon left to pursue flying, earning her pilot license in 1942 after learning to fly at Willoughby Airport.
In 1943, she became a Women's Airforce Service Pilot (WASP), towing targets for fighter pilots in her B-26.
She served for 20 months until the WASPs were deactivated in December 1944. Afterwards, she moved back to Ohio to become a flight instructor at Chagrin Harbor Airport.
In 1947, she broke the Federal International Maximum Speed Record, which had been set by Jacqueline Cochran a decade before.
Hurlburt was killed a few months later when she crashed in an Iowa cornfield as she began a performance for an all-women's aeronautic troupe.
The exhibit was curated by Cleveland State University graduate student Dani Rose (pictured). Displays were created by museum member Adam Snelly and IWASM advisor Bob Taylor.
The museum, at Burke Lakefront Airport, offers free admission. Exhibit hours are 8 a.m. to 8 p.m., seven days a week.