WASHINGTON, D.C. – The FAA has proposed a rule that overhauls the airworthiness standards for general aviation airplanes. The FAA's proposal, which is based on industry recommendations, would reduce the time it takes to get safety enhancing technologies for GA airplanes into the marketplace while also reducing cost.
"This proposal would improve safety, reduce costs, and leverage innovation to ensure the highest level of safety is designed and built into small airplanes," said U.S. Transportation Secretary Anthony Foxx. "General aviation is vital to the U.S. economy, and this proposal would benefit manufacturers, pilots, and the general aviation community as a whole."
The Notice of Proposed Rulemaking restructures the existing certification standards and replaces the current requirements in Part 23 with performance-based standards that maintain the same level of safety, according to FAA officials.
It would add new certification standards to address general aviation loss of control accidents and in-flight icing conditions.
The proposal also establishes performance- and risk-based divisions for airplanes with a maximum seating capacity of 19 passengers or less and a maximum takeoff weight of 19,000 pounds or less.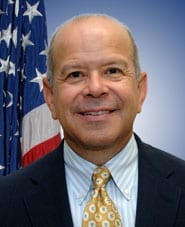 "This proposal would streamline how we approve new technologies for small piston-powered airplanes all the way to complex high-performance executive jets," said FAA Administrator Michael Huerta. "The FAA's collaboration with industry and international partners reflects a performance-based, flexible approach which would accommodate today's rapidly changing aviation industry and technological advances now and in the future."
The proposal responds to the FAA Modernization and Reform Act of 2012 and the Small Airplane Revitalization Act of 2013, which directed the FAA to streamline the approval of safety advancements for small general aviation aircraft. It also addresses recommendations from the FAA's 2013 Part 23 Reorganization Aviation Rulemaking Advisory Committee.
The FAA has also released a video that highlights the benefits of the proposed rule.
The news was welcomed by GA advocates.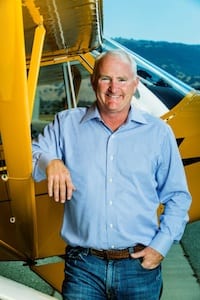 "This NPRM includes much needed and long overdue reforms to the aircraft certification process," said AOPA President Mark Baker. "AOPA has worked diligently with the General Aviation Manufacturers Association, other industry stakeholders and the FAA to promote a shift to standards that maintain safety while making it easier and more affordable to bring innovative technology into GA aircraft. This proposed rule is a critical step in that direction."
While the NPRM focuses on design and certification of new aircraft, changes are still needed to make it easier and more affordable for the owners of legacy aircraft to put modern safety equipment in their airplanes, AOPA officials notes.
"We hope that this NPRM, along with policy changes already in place to support the installation of safety enhancing equipment in GA aircraft, signals a new approach to regulation and certification," said Baker. "One size does not fit all when it comes to aircraft equipment. With the GA fleet aging and just over a thousand new piston-powered GA aircraft being delivered each year, we must make it easier to upgrade legacy aircraft with a wide range of innovative safety technology."