Hartzell Propeller, working with American Champion Aircraft Corp., has received Supplemental Type Certificate approval from the FAA for installation of the company's new carbon fiber Trailblazer constant speed propellers on Scout aircraft.
Included in the STC are 8GCBC Scout and Denali Scout aircraft.
The Hartzell 80-inch, swept two-blade, advanced structural composite Trailblazer prop replaces either the two-blade aluminum Hartzell, or the two-blade wood core propeller, available on Scouts from the factory.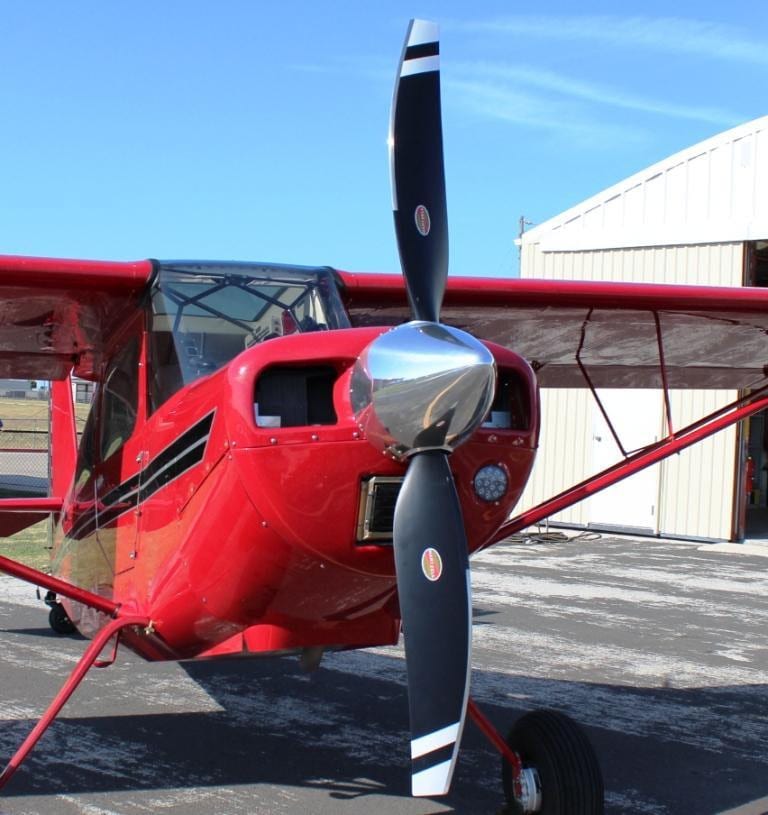 The new unlimited life Trailblazer provides an increase in climb performance compared to factory-installed propellers. The Hartzell Trailblazer's all carbon fiber construction features a field replaceable nickel-cobalt leading edge, ensuring it can withstand demanding backcountry and bush flying, according to Hartzell officials.
The two-blade Trailblazer is compatible with most Lycoming 360 and 390 series engines, requires no placards or restrictions, and is not RPM limited.