MOBILE, Ala. — Continental Motors Group (CMG) has named Jamerio Vinson Director of Quality.
Coming to Continental Motors Group with a strong background in both aviation and automotive manufacturing quality systems, Vinson will lead the integration of the Quality Management Systems currently in place among the various companies and divisions operated by Continental Motors Group around the globe.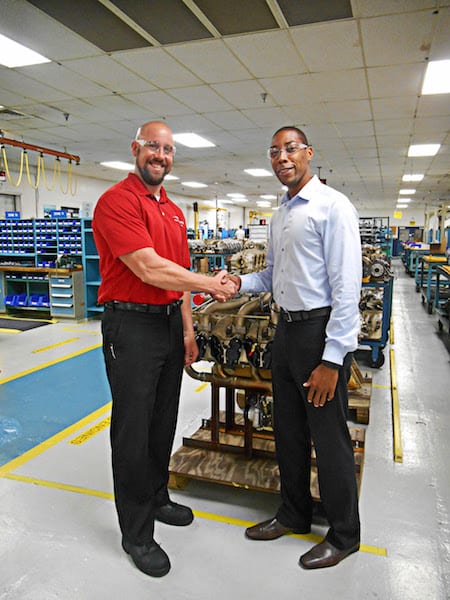 His experience with Continuous Improvement, Lean Manufacturing Systems, Quality Assurance, FAA, EASA and other international aviation regulatory agencies, and Customer Service provide an expansion of CMG's quality knowledge base and capabilities, according to company officials.
Vinson holds a B.S in Manufacturing Systems Engineering from North Carolina A&T State University, an M.S. in Operations/Enterprise Management from Rensselear Polytechnic Institute, a Certification in Lean Manufacturing from the University of Michigan and additional certifications through the American Society for Quality and the Society of Manufacturing Engineers.
Having most recently worked as the Senior Director, Quality Assurance at Zodiac Seats US, Vinson is accustomed to interfacing with the FAA and foreign certification agencies, managing a diverse workforce situated between multiple locations and maintaining responsibility over compliance, internal and external quality systems and supplier quality.
Prior to working at Zodiac, he also held positions at B/E Aerospace, The Barden Corporation-Schaeffler Group and United Technologies Corporation-Pratt & Whitney.