The new SkyView SE, from Dynon Avionics, is made for VFR aircraft and pilots seeking an intuitive flight and engine instrument display.
Available in two sizes – 7″ and 10″ – the SE-line retains SkyView's radio interface and 2-axis autopilot.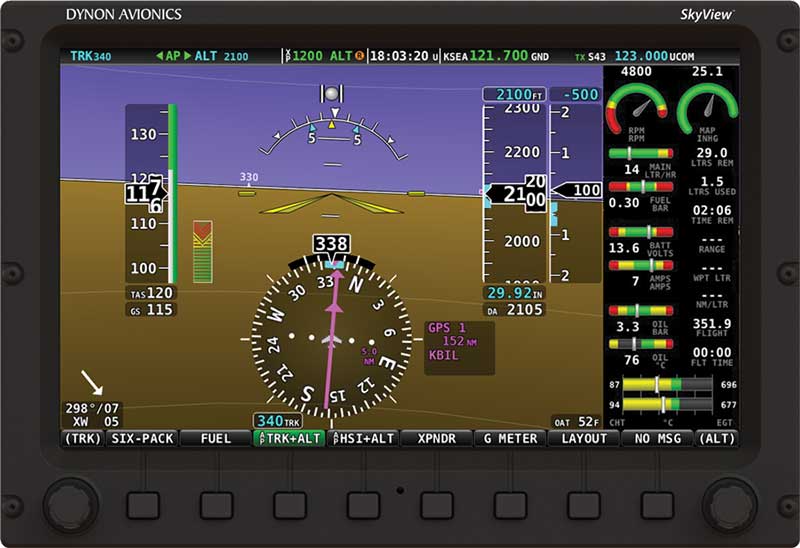 Dynon is positioning the SkyView SE as the successor to its legacy (and still available) D100 series.
"Dynon expects SkyView SE to be popular with VFR-only experimental and light sport aircraft, where low weight and low cost are especially important," says Dynon President Robert Hamilton. "For aircraft in the US market, SkyView SE systems equipped with Dynon's Mode S transponder and SV-GPS-2020 offer the lowest cost integrated glass panel system meeting FAA 2020 ADS-B Out requirements."
The 7" SV-D600 and 10" SV-D900 displays are priced at $1,850 and $3,100, respectively, and are expected to start shipping in April 2016.
AF-5700
The new AF-5700 from Dynon's Advanced Flight Systems division is a 12.1″ screen with a minimized installation footprint. The AF-5700 footprint is .65″ narrower and .1″ shorter than the AF-5800.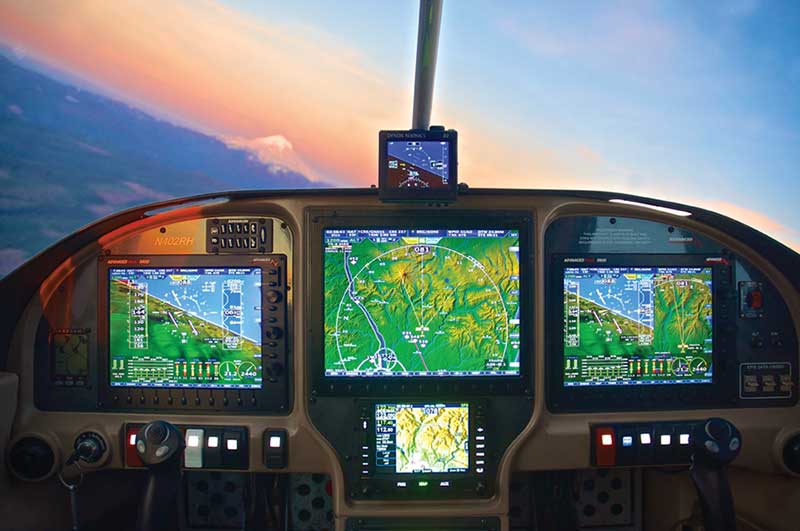 "The AF-5700's sleek form factor was designed to maximize space utilization, provide the largest amount of functional screen area possible, and minimize the panel space required," says Advanced President Rob Hickman. "The large 12.1" screen allows for a larger display of information, more effective split-screen multi-tasking, and reduced information clutter."
The AF-5700's interface adds many options for data entry through touch keys and gestures, emphasizing the same philosophy of shallow menu structure found on all AF-5000 displays. The AF-5700 display is priced at $4,800 and is expected to start shipping in April.