Avidyne has added an iPad-based application – the IFD100 – that mimics all the functionality of its IFD-series GPS Flight Management System.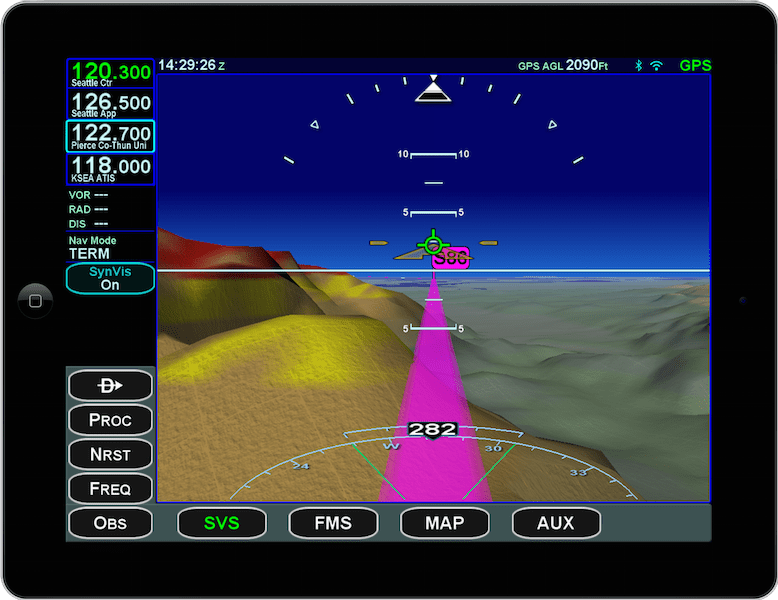 The app is a fully redundant, large-format map that wirelessly connect to IFD 4- and 5-series units. All knob and touch functionality can now be controlled remotely by the app in real time.
ADS-B weather and traffic and Synthetic Vision are also updated wirelessly for display on the large-screen moving map.
The IFD100 app can also be used to create flight plans away from the cockpit and then wirelessly synch them to the aircraft.
"The IFD100 is a powerful extension of the panel-mounted IFD," said Mitch Biggs, Avidyne's Vice President of Sales and Marketing. "We've ported all the actual flight code and optimized the user interface for the iPad, so it's really like having another IFD in the cockpit, but with an even bigger touch-screen display."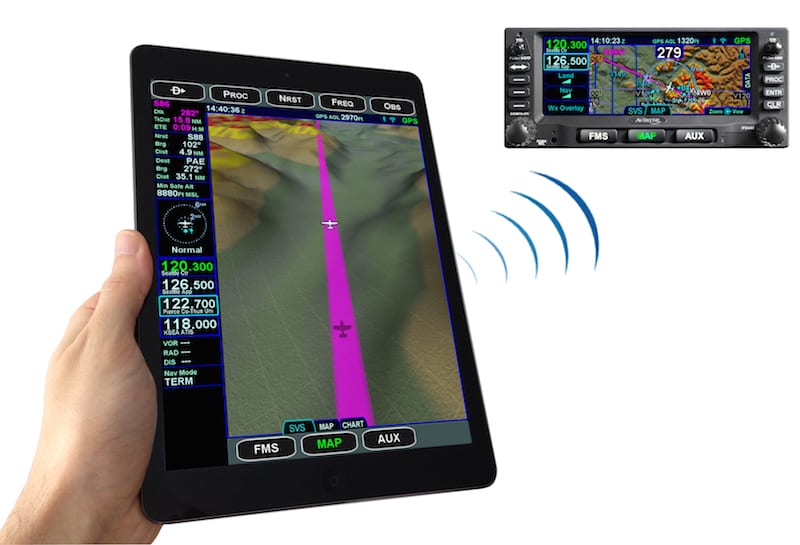 "And what's more, it's provided at no additional charge for all of our IFD owners," Biggs added.
The IFD100 will be available as part of Avidyne's upcoming Release 10.2 software upgrade for the IFD540 and IFD440 GPS FMS systems. It is also compatible with all of Avidyne's newly announced IFD systems including the IFD550, IFD545, IFD510 and IFD410.